LATELY...
upcoming: DRIFTS festival workshop, MIF, Helsinki 2021 | WEATHERING bar Bebetton, SIC, Helsinki, 2021 | OASIS (Bread Omens), Elverket, Tammisaari, 2021 | Craigslist Suomi (with Eeva Rönkä), BAR NO 9, Helsinki, 2021 | Goblin Doors, online exhibition (curated by Sakari Tervo), 2020 | Big Wet (+ Kristina Sedlerova, Jessie Bullivant, Emelie Luostarinen), Haukilahti Water Tower, Espoo 2020 | Maja Ambient concert (+ Kuorinki as RIP Bulb Shop), Maja Coffee Roastery, Helsinki 2020 | Konstrumpan x Konstrumdan (+ Eeva Rönkä), Helsinki / craigslist 2020 | Aletheia festival: Lumilaiva (+ Robin Brandt, Joonas Siren), Gumnäs, Pohja 2020 | Bebetton *sips* -matinea, HIAP Galleria Augusta, Helsinki 2020 | Station of Commons x Bebetton, radio stream, Helsinki 2020 | Solo Show: Benefit group show (+ Eeva Rönkä), online 2020 | Abstract group show, Galleria Sinne, Helsinki 2020 | Bebetton art space, (curatorial + Eeva Rönkä), Helsinki 2020 | 3D landscape controlled by a mouse… (+ Axel Oey, Eeva Rönkä), Pillow Talk, Matèria, Rome 2020 | They came and ate all the seeds (+ Eeva Rönkä), Exclub Online, 2020 | Fold Like Dough, MAATILA project space, Helsinki 2020 | MÖRK (group exhibit), Fotocentrum Raseborg 2019 | Purpuritanssi X Bread Omens, SIC gallery, Helsinki 2019 | choreography Modaliteetit (+ Nadja Pärssinen, Laura Faarinen), Venetsia, Helsinki 2019 | performance + DJ set, Taart in de brievenhus, Gent 2019 | Gathering for Rehearsing Hospitalities, Bread Omens x Asematila, Museum of Impossible Forms 2019 | Konstens fredag with Robin Brandt & Deepa Panchamia (curatorial), Kronomagasinet 2019 | Kino Club x Bread Omens, Avoin kasvihuone, Helsinki 2019 | Bread Omens workshop, Art School MAA, Helsinki 2019 | The Carpet performance (performance), Platform, Vaasa 2019 | intervention 'We Smoke with You', Theatre Academy, Helsinki 2018 | Radio Corax show with Mikko Ensio Lehtonen, Sini Silveri and RAVA VAVÀRA, Halle 2018 | Lumilaiva (live), Tarvon Taidepäivät, Helsinki 2018 | Lumilaiva (live), Audre Lorde's Sonic Lighthouse, Kupoli, Helsinki 2018 | ILMONDOIN FINE group show, Galleria Nazionale, Rome 2018 | Shipwreck information Center group show, Brinkkala, Turku 2018 | Auringon Lapsia group show Patruunagalleria, with Mörk, Lapua 2018 | Transfer 01: NO installation with Kristina Sedlerova, Berthold Centre, St. Petersburg 2017 | AVEC workshop, Mozhetfest by Zip group, Derbent, 2017 | Maaggneeed Hjeeellmeed #40: JEHU (live), Magneetti, Helsinki 2017 | Slices of Syktyvkar, photowalk with Elina Rantasuo, Syktyvkar 2017 | Seonsitraakaaharvasitäkestää, with Kristina Sedlerova, Asema-tila, Helsinki 2017 | framework:afield, Framework Radio, Tallinn 2017 | Mustelma/синяк, Ugor, Syktyvkar + PROGRESS gallery, Kirov 2017-2018 | Ikkuna välissä, sound for video by Saku Soukka, touring 2016-2017 | Café Royal Books: Repro Show (text), Southport, 2016 | Embracing Futures: Raaja with Tero Niskanen, Flow Festival, Helsinki 2016 | LUX Helsinki with Elina Rantasuo, Annantalo, Helsinki 2016 | Tietokoneduo J&J feat. Anturapolku (live), Flow festival, Helsinki 2016 | Bekola Aid: Sennhaisuli (live), Oranssi, Helsinki 2016 | Optical Loop with Tero Niskanen, Flow Festival + Free Art Space, Helsinki 2015 | group show Valtio+ (+ Oceane Bruel) with Oksasenkatu 11, Kakola, Turku 2015 | group show Linnake, Taide Art Nuuttila, Virrat 2015 | Tracing a Monument (+ Akuliina Niemi, Emma Jääskeläinen, Lukas Kühne) Ateneum, Helsinki 2015 | Sound Room XXX: Tietokoneduo J&J, Third Space, Helsinki 2015 | Acousmatica XVII, Galleria Augusta, Helsinki 2015 | MATINEA with Joonas Siren, Oksasenkatu 11, Helsinki 2014 | ECHO + SEASHELL Shooting Stars, Kuvataideakatemian galleria, Helsinki 2013 | La-bas > Irma Optimisti, performance with Lauri Kivelä, Taidehalli, Helsinki 2013 | Palas taidepolku installation with Vilinka Kätkö, Palopuro, Hyvinkää 2012 | Extended Work Space (+ Pauli Tapola, Henna Jula & curator Christine Langinauer), XL Art Space, Helsinki 2012 | Merhakaisi by ISI 7 (mailphotography), wonderlandkellerland, Berlin 2012 | SHARE (happening), Suvilahti, Helsinki 2012 | Fideofestival (+ Riika Saarinen + Ilkka Pitkänen), Port Artur 2, Pärnu 2010 | SoundGate Port21 (virtual exhibit), Aalborg 2010 | SäätöFest (festival) with Lauri Kivelä, Helsinki 2004 | solo exhibit Momento, Griinman, Helsinki 2004
PUBLICATIONS:
Tuli&Savu nro 105 "HALU", 2021 | Recipes for Food, online, 2021 | In Between, HIAP, 2020 | This Container Edition 08, 2020 | Process Cinema, McGill-Queen's University Press 2019 | Rehearsing Hospitalities Companion 1, Archive Books 2019 | Baader-Marienhof 2, Tuomi-Vaarnamo 2017 | Ääri 2, Kuvan Residenssiyhdistys ry 2016 | Philosophy of the Line, KuvA 2014
ARTIST-IN-RESIDENCE:
upcoming: Terraform Residency, Samsø 2021 | HIAP summer residency, Helsinki 2020 | The Croft ℅ Pro Artibus, Tammisaari 2020 | Massia, Massiaru 2019 | Dar Slimane, Marrakech 2018 | Daisen Animation Project, Tottori 2016 | Impilinna, Utö (retreat) 2010, 2012, 2015 | Institut für Alles Möglische, Berlin 2013
MEMBERSHIPS:
TAKU | DODO | Whitecolors |
Radio Bekola
| Oksasenkatu 11 (2014-2016) |
Time & Space
(2008-2015)
and
computers hold us
precious touch
from deep–mind futures
other objects fail
to possess
posses
en–routerr
power of zink and of wet ink
bridgING
IMGing
tanks
tools and
abandonment thereof
It ʇɥƃᴉɯ be interesting to
with a platform that doesn't brand the outcome by always framing the projects the same way, but follows the process on a meta level
Textiles create space with an indeterminate level of focus
Computers are like badly made beds
let truths be of the moment
substituting place with gesture
Being sad is not a hobby
loudness to edit down
detention playtone
trash beds every day
savesta savuun
hämäräraja
omaa vai jakaa
tekijyyden leimaa
pro-senssi
oman maun mukaisesti spekuloidaan
Ravitsemus on peruskysymyksiä
aistien kehittymelle
taidekokemukseenkin
koodataan todellisuutta
Kuten tehdään kommunikoidessa
Siinä mielessä ainoa mikä ei ole työkalua on aineet itsessään
Kehittyessään itsenäisesti ravinteiksi
Jollain tasolla mitä ei päästä niin läheltä katsomaan
Pelkistämättä leipää paahtoleiväksi
Tuotteistamalla, sanallistamalla, simuloimalla
Lopulta patentoimalla mitä on jo olemassa
Rinnakkain sinällään epäoikeudenmukaisessa
"muinaisessa"
piirrät esivanhempasi
vierekkäin *kentucky* vanhemmat; jokaisen vanhemman viereen diagonaalisesti edeltävä sukupolvi; jne
vanhemmista säteilee aaltoja, kohti ulkoreunoja; [vapaamuotoisen kuvan] reunoista heijaa aaltoviivoja; syntyy resonanssi eri väreillä toistettujen kerrosten välillä
nattohaaste
nougatdepå
hissen till sig
minen att titta upp och ned på
koji heräsi vihreään väriin ja päätti avata silmät; silmäili mustaa ruutua mutta päätti jättää laitteen lepäämään; poukkoilua, hän ajatteli; näkiköhän hän; auringon säteet kuitenkin tulvi kämppään; yhdestä kaiuttimesta pauhaa messu; hän ottaa ja kuumentaa kauranjyviä täydellä teholla kuivalla pannulla; lisää eilisen puuron jämistä märkää; aineeseen on samalla menetelmällä sekoittunut edeltävien päivien puuroista pikkiriikkinen jäännös; terrorframe - sanoja pulpahtaa mieleen kun kattilaan lisätty vesitilkka räiskyy kuin nuorisossa heijastuva perimä menneestä ravinnon ehtymisestä; esterata jonka suorittaja piirtää aamuisen liikehdinnän nanokaanonin; puuro ei koskaan varsinaisesti pala pohjaan; hän palaa
minne
små bitar som kletas samman
klär på sig vatten och ångar sina klagomål
medans sleven pendlar runt gnuttan, smaken
kläckt då du blir väckt
smycka sin fez med deg på festen fastän
samma snäck varje häck du landat nästippen din
i
hattrick me patrick
där man förr vadat
inmundigas en pytteliten flaska
blodgivande gurgelhägringar
messy anger, wo
vore du geografisk av dig,
vore du ett näs
snarlik
vad får oss att intressera oss för detta
rumslig gemenskap
lund
sund
flummiga tecken
en till synes förbryllande behållare
oral bokvilla
stilla i flödet en digital willing,
twilling med träsnitt mitt i-p-Trick èSick
atelier zucchini
hyvla en stor squash sidlänges
så du får rejäla pastaliknande slingror
ställ stekpanna på hög värme
och finhacka vitlök
fylla bottnen på stekpannan
med sol**rosolja
släng med vitlöken
medan du skär tunna bitar stjälkselleri
lägg sellerin i en skål
droppa citron eller annan syra över
enligt smak…….
tärna en liten bit tempeh
dränk den i shoyu
släng zucchini och tempeh på pannan
sänk värmen till medel-låg
släng också med frön såsom pumpafrön
stek endast några minuter
och salta med örtsalt,
italienska kryddor och dill
Servera _allt_ på djup talrik
pryd med malva-blomma
videocredit: Matias Piispanen-
INTERACTIVE COMPOSITION
We smoke with you (2019) with Akuliina Niemi, Laura Faarinen, Mikko Lehtonen
An interactive composition resulting in a series of workshops and performances. The content of the composition is shaped by the group gathered around it. Intended for performers from all walks of life, of all levels and backgrounds.
The score of the composition is transmitted in real time as a graphic or traditional notation, oral or electronic signal, and can take realtime feedback or spatial measurements (such as readings of performers' movements, sensor data, etc.)
Performers may work around a fixed theme, practice synchronization, or think of composition as a tool to explore performance and interaction in a broader sense.
̊
The work challenges general perceptions of the relationship between performance and composition as well as performer and audience. Could we accept the existence of multiple interpretations? The composition seeks to serve the community formed around it by enabling open-endedness.
The composer's job is to maintain the composition so that it can combine the elements / actors included in the performance. Lack of authorship can seem like a challenge when moving to the unknown, unpracticed - each performer is free to follow or resist the instructions given, freeing to take on a more active role, developing intuitive reactions to the score.
̊
The use of scores in music has developed alongside folk traditions. Choreographic notation remains marginal - bodily expression reveals inaccuracies in the notation of complex gestures, which, when reinterpreted, can only benefit certain types of work. In the age of recorded media, music received a fixed equivalent to the score in the shape of the recording.
By the 20th century at the latest, with the predominance culture in recorded form, interactivity in physical expression was marginalized as countercultures. In the elitist worlds of classical music and high art, elements of folk and communal art are encapsulated, while the myth of the individual artist genius is being eforced to this day.
The composition under development (as a reform of the traditions of composition and choreography) can help alleviate the power imbalance that accompanies historical conventions and explore new forms of leadership and themes of wordless, affect-sensitive communication as part of group work.
The intention is that the musical notation is built as an open platform challenging the composer (as a member of the group) to study and clarify the content's sign representation from a contemporary perspective. Utilizing 'here and now', the work can affirm diversity within an reinforced collective practice.
The composition is rebuilt each time, based on jointly defined elements. This joint attunement helps different actants approach the performance more evenly in a situation where so often assumptions about technical skills, ability and professionalism become overemphasized. Preparation thus gives time to find a common basis for defining the style direction, the placement of all included elements.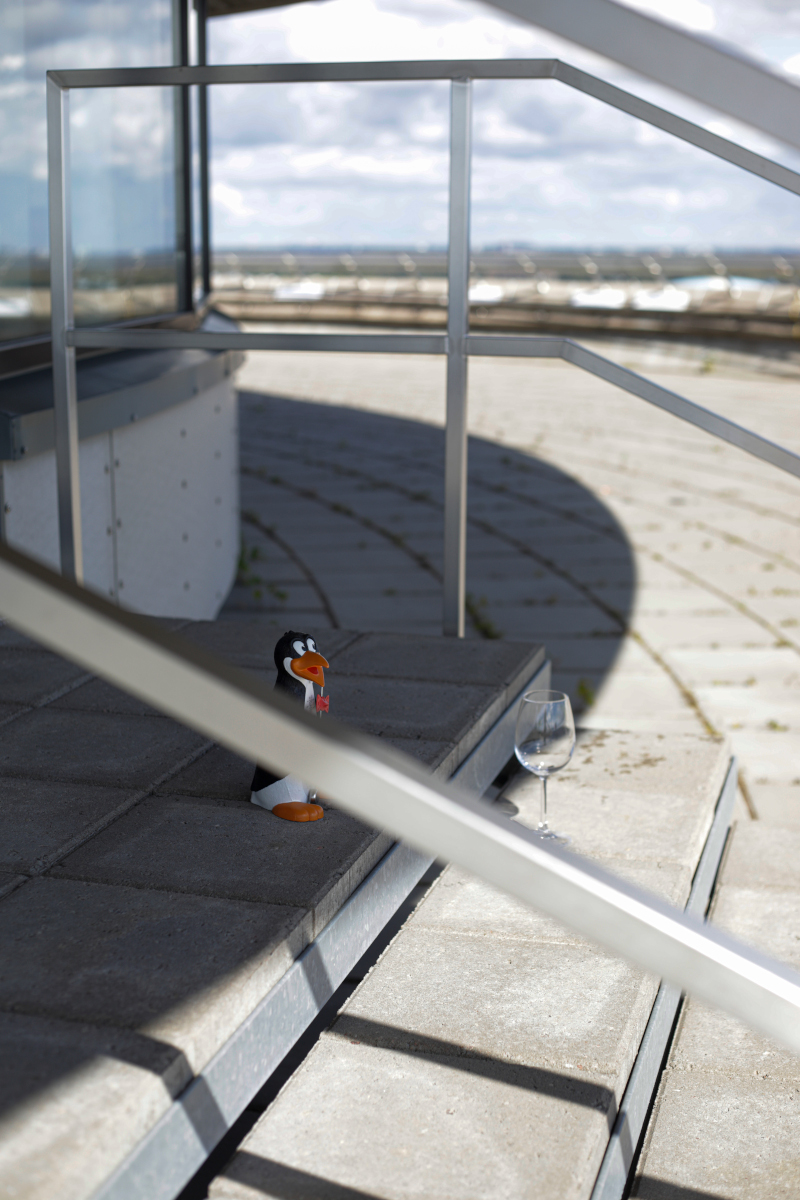 Wetware Chamber Choir (2020), detail [tempo&pitch], photographer: Venla Helenius
Implementation
The first experimental version of the work was an intervention in Helsinki's theater academy's smoking booth in November 2018 (Documented on film as as 'We smoke with you'). The algoritm behind this work was in its infancy, so the notation consisted of simple light signals that triggered phrases from the performers' own repetition-based vocabulary. The group consisted of one dancer, a musician, and an actor and a synthesizer, all of whom acted in their own ways, avoiding direct confrontation in a comically small space while amount of smoke changed the dynamics of commands. Addiction, smoking culture and withdrawal served as thematic resources.
The second iteration was a public demo in the Venice building in the former mental hospital of Lapinlahti, where two dancers were given pre-recorded instructions and keywords out of a precomposed database. The orientation of the two dancers was followed and compared by a computer algorithm that aimed toward coordinating movements by feeding balanced instructions, while divergent instructions were given in the case that performed movements would seem to coincide. Corresponding sound waves formed a background, modulating in accordance with the data on the dancers' movements.
Next, together with Elina Rantasuo, a retrospective the communal project, Bread Omens was realized as an online exhibition titled 'Fold Like Dough'. A 10-hour workshop, where people gathered to spend time while doing baking-related tasks together via video conferencing was realized as part of the show. I assembled a six-person working group, which at the beginning of the day prepared a collectively written guideline for the event, a score. During the day, the audience joined the platform to participate in the activities,
as each participant focused on their own intermittent activity during the pandemic as a reminder of the necessity of maintaining microbial activity despite measures of hygiene.
At the artist residency 'The Croft' in Ekenäs, maintained by the Pro Artibus foundation, I worked on a composition from an installation, which was on display in the group exhibition 'Abstract' at Sinne, Helsinki. The piece was intended as an interactive choreography based on two people's expressions of affection, but since conditioned worsened throughout springtime, I ended up bringing together ideas as an installation instead. Sound acted as a bridge between the microbiota inside fermentation vessels I brought to the space and the "normal flora" of the bodies of visitors. Resonant frequencies of the space formed the basis for a composition unraveling over the summer as a wine from locally sourced pinecones developed inside the work.
As an artists' initiative, the 'Big Wet' exhibition was organized at Haukilahti Water Tower in Espoo on August 29, where I showed song cycle that was composed algorithmically during the HIAP artist residency in Suomenlinna in June-August. The idea was to explore a unique location as a sonorous stage up in the air, where the audience was activated walk across the balcony orbiting the tower to hear the whole composition through a series of speakers. This work, too, had to adapt to the waves of the pandemic, and five parts of the song cycle were recorded in quarantine by Kristina Bakic.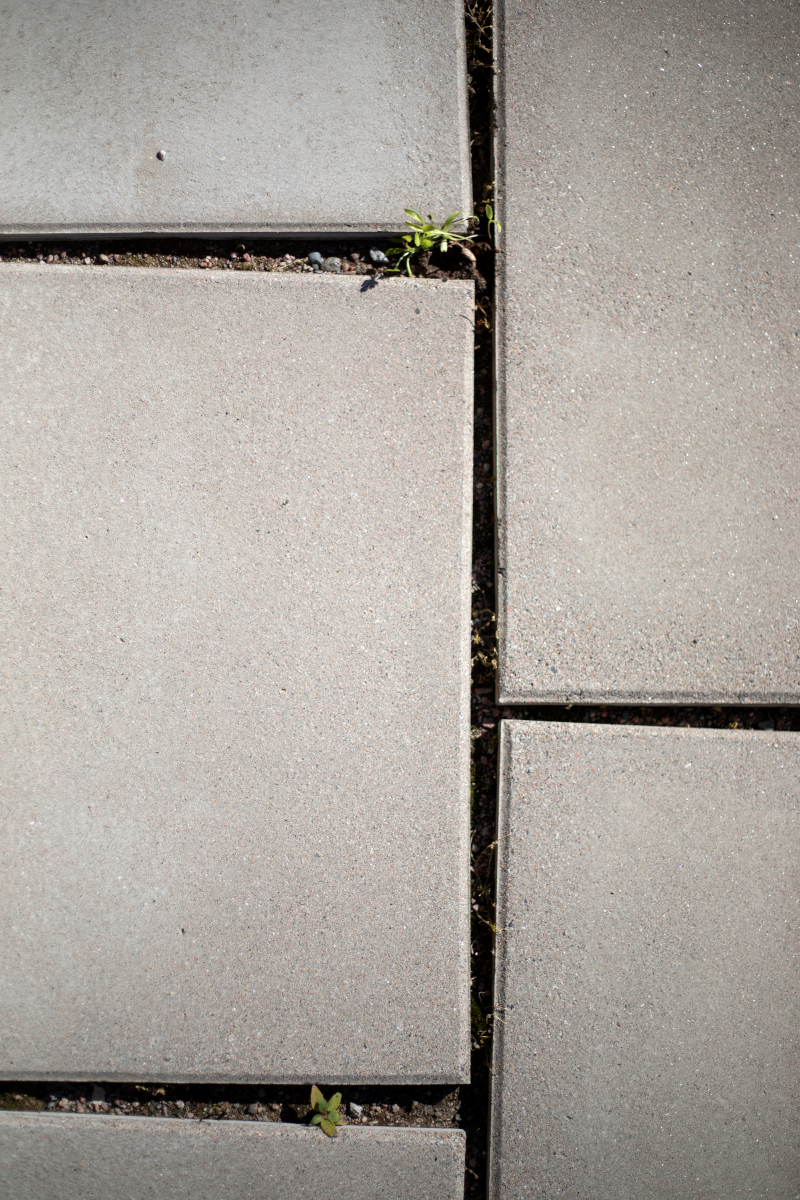 Wetware Chamber Choir (2020), detail [coriander sprouting], photo: Venla Helenius
Prospective conclusions
I look forward to working with professionals who are open to new forms of composition, unique combinations! Personally, I have more music and sound art experience from the side of the art world, where working is experimental but not having the same history in regard to notation. It's about breaking away from learnt ways of approaching composition. Collaboration in these new assemblages can lead to a wider network where I hope to be able to program / compose in a way that brings together performers from wildly different backgrounds and artistic fields in new constellations in a world of realigning histories.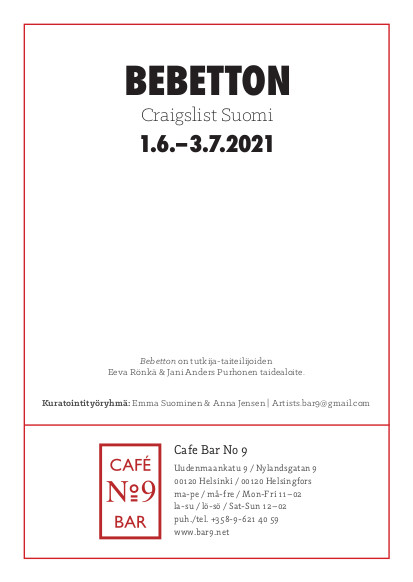 The exhibition features a series of images of garments that the duo have given up during the quarantine period, despite the fact that they were beloved. Images were flagged and removed as inappropriate by craigslist maintenance. The works combine gastronomy, documentation, notes, home-made wine making, the seeds with which wine can be laced, a critical examination of commerciality, and the special spaces and situations recorded within them. A video on the bar's ceiling mounted TV reveals poetic glimpses in the shape of words pertaining to the year-long process of producing the artwork. [permalink]

#Bebetton
CRAIGSLIST SUOMI #CraigslistSuomi
at BAR NO 9 @cafebarno9 #ysibaari

Artists (of BEBETTON art initiative):
Eeva Rönkä @eeva_ronka #eevarönkä
Jani Anders Purhonen @andersano #janianderspurhonen
https://t.me/bebettoniittimau

Curators:
Emma Suominen @emmasuominenphotography
Anna Jensen @annacarolinajensen
Photography: Saku Soukka @sakusoukka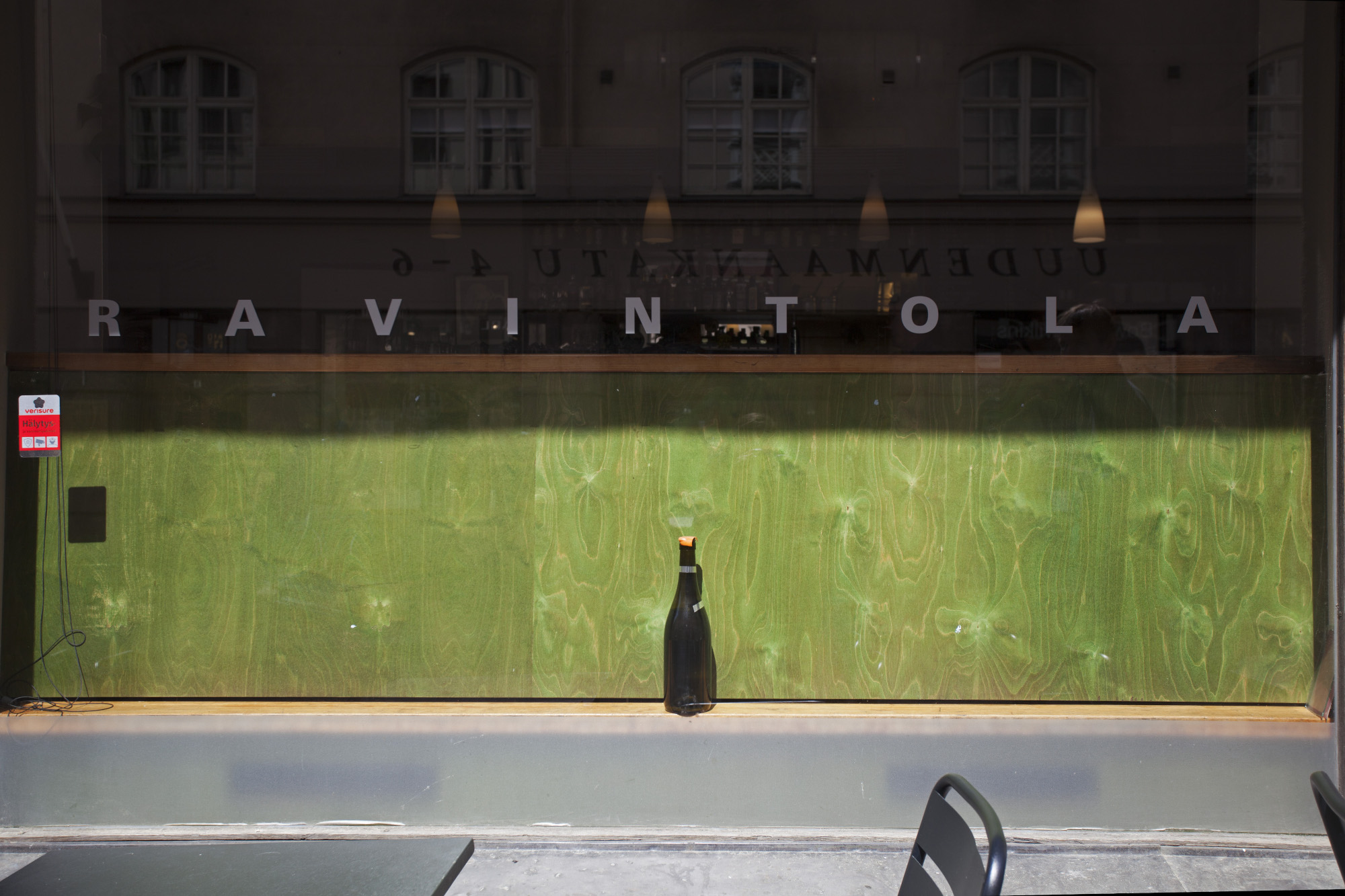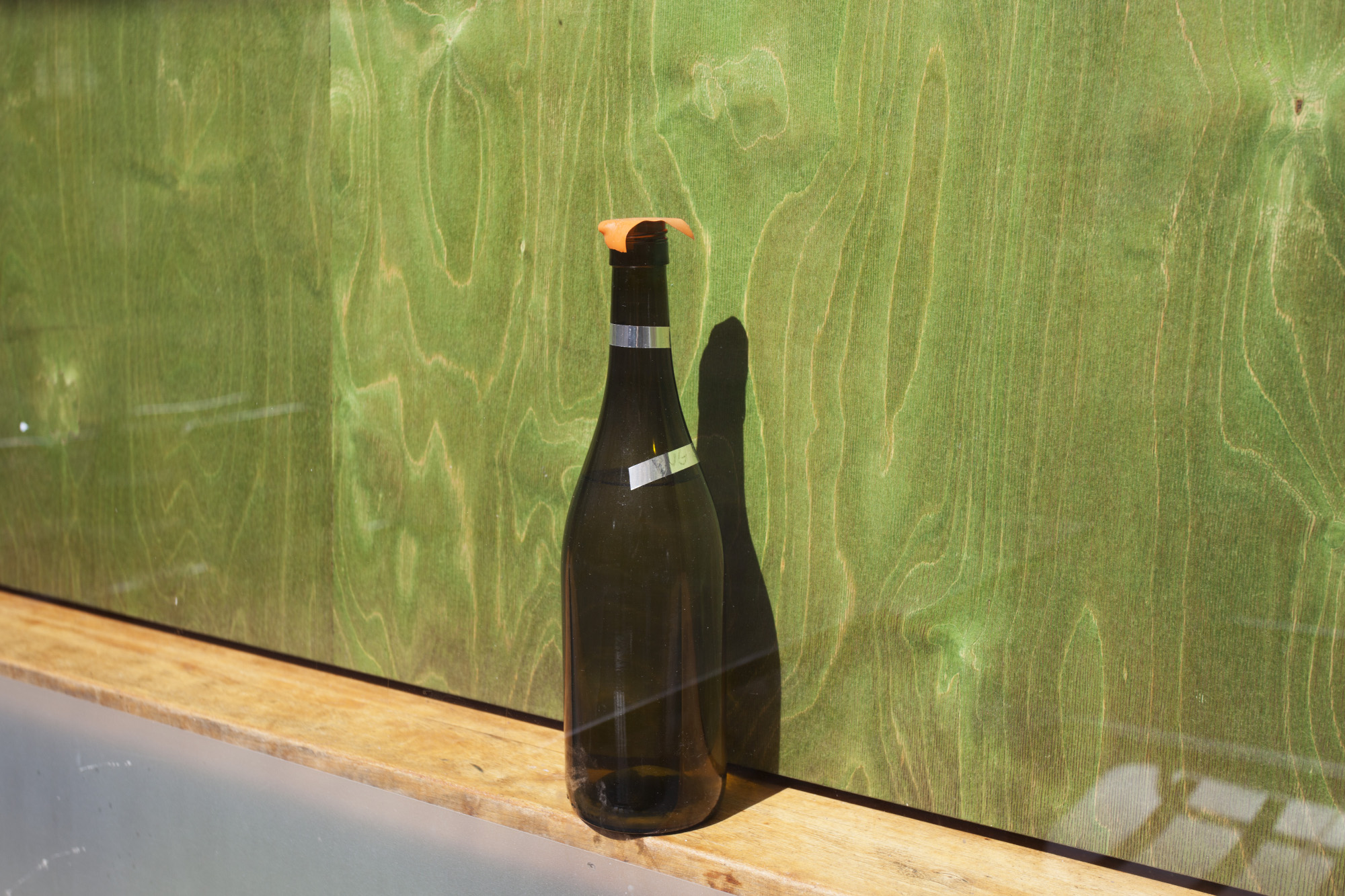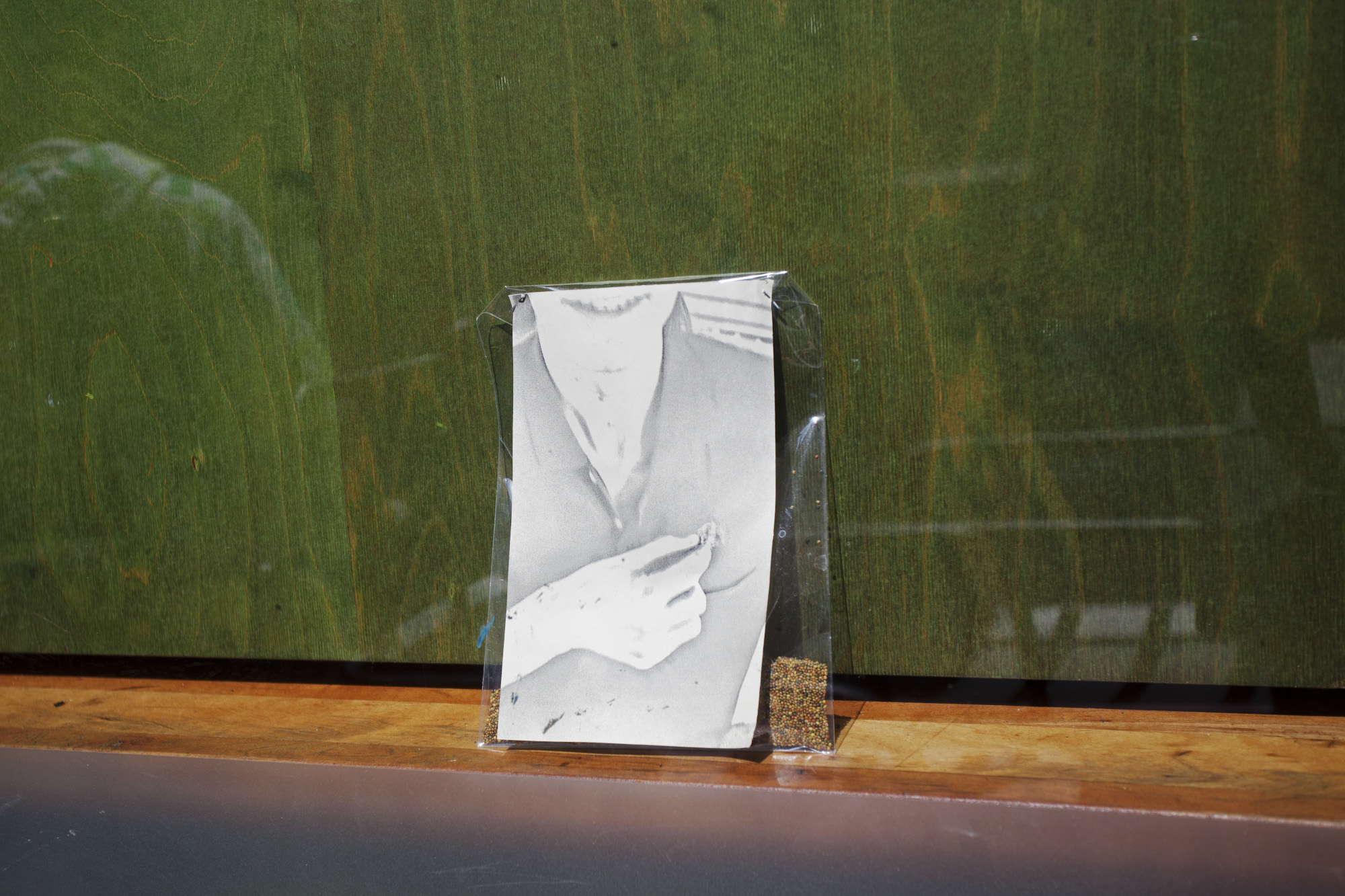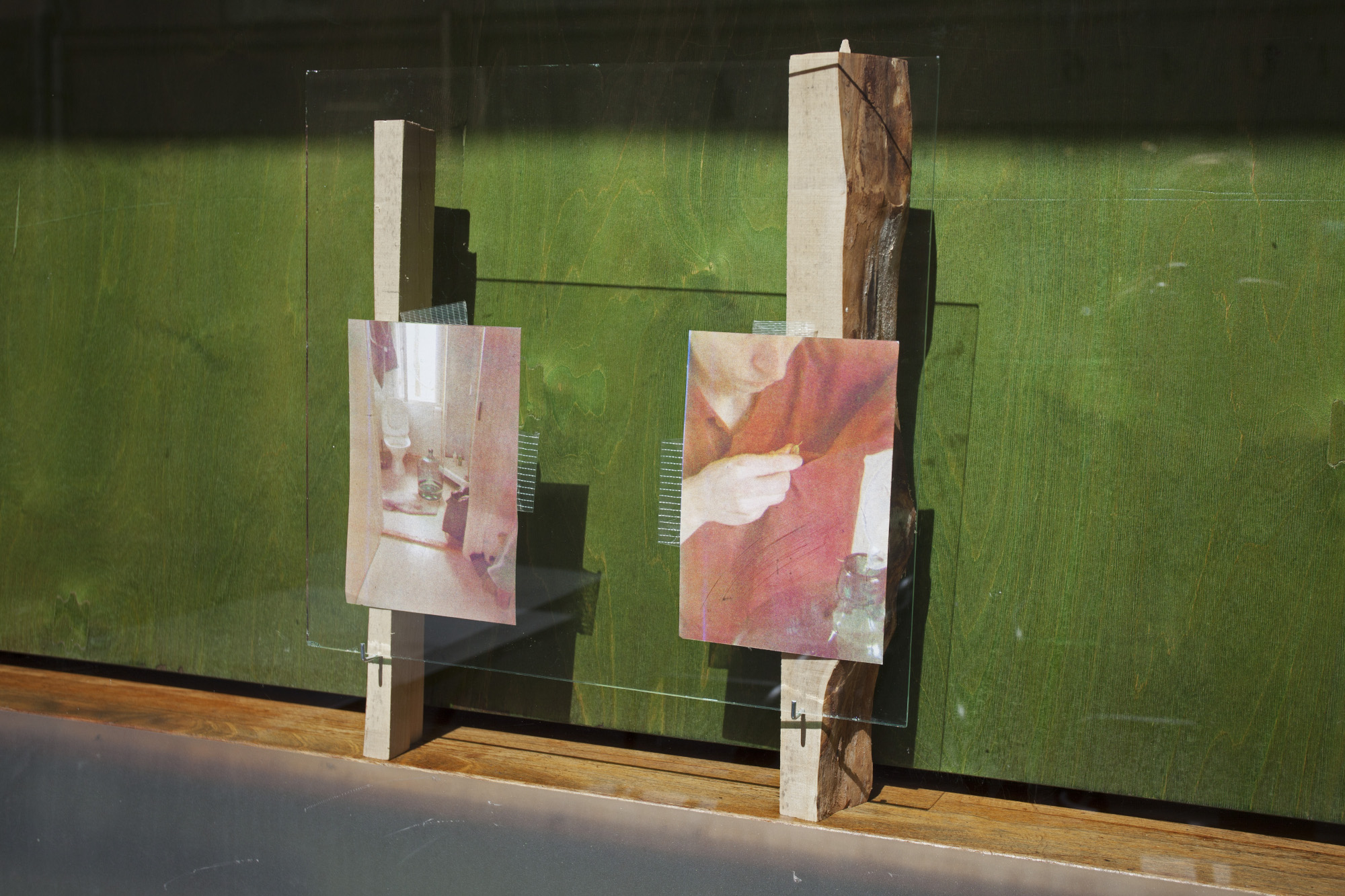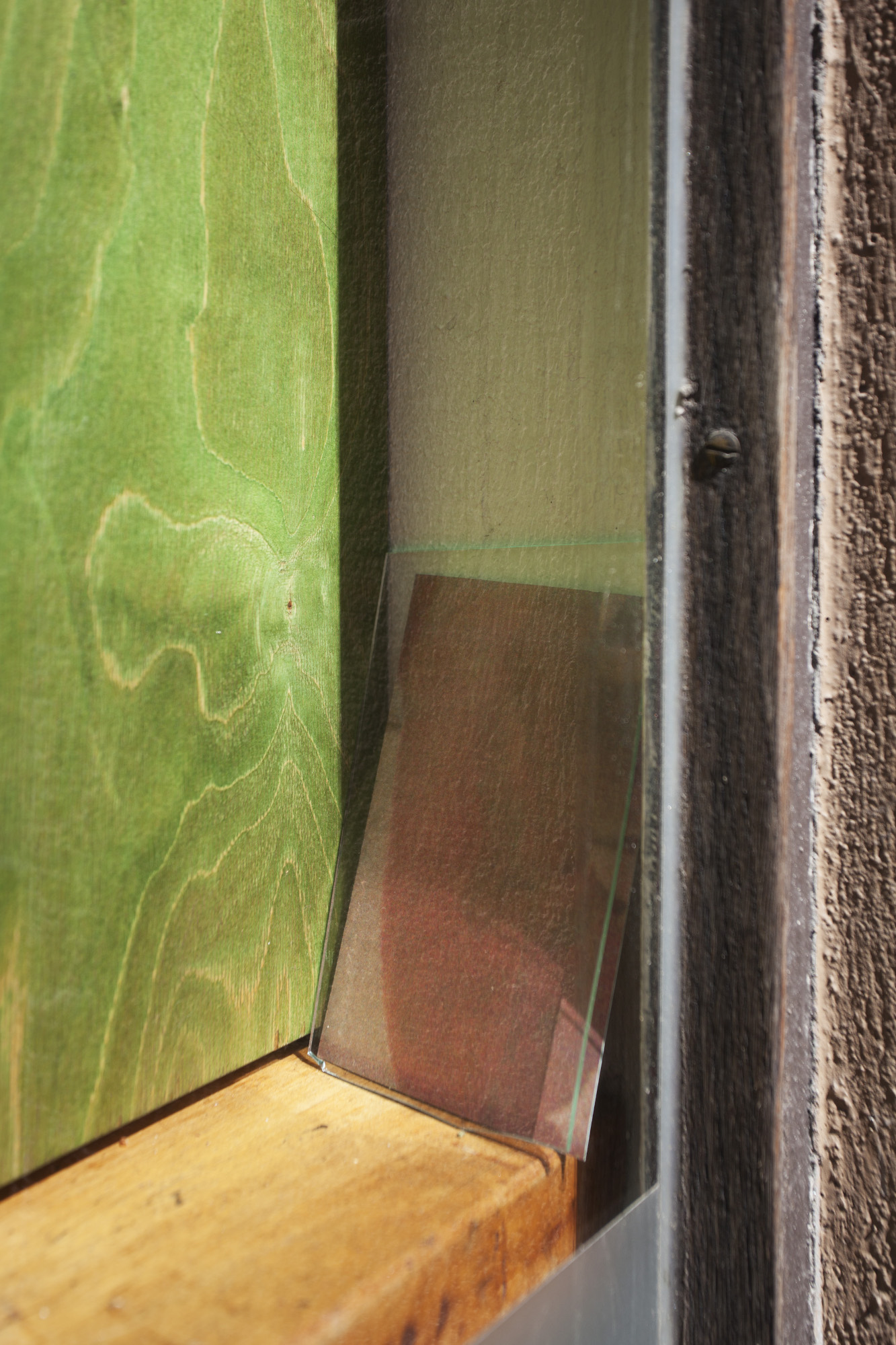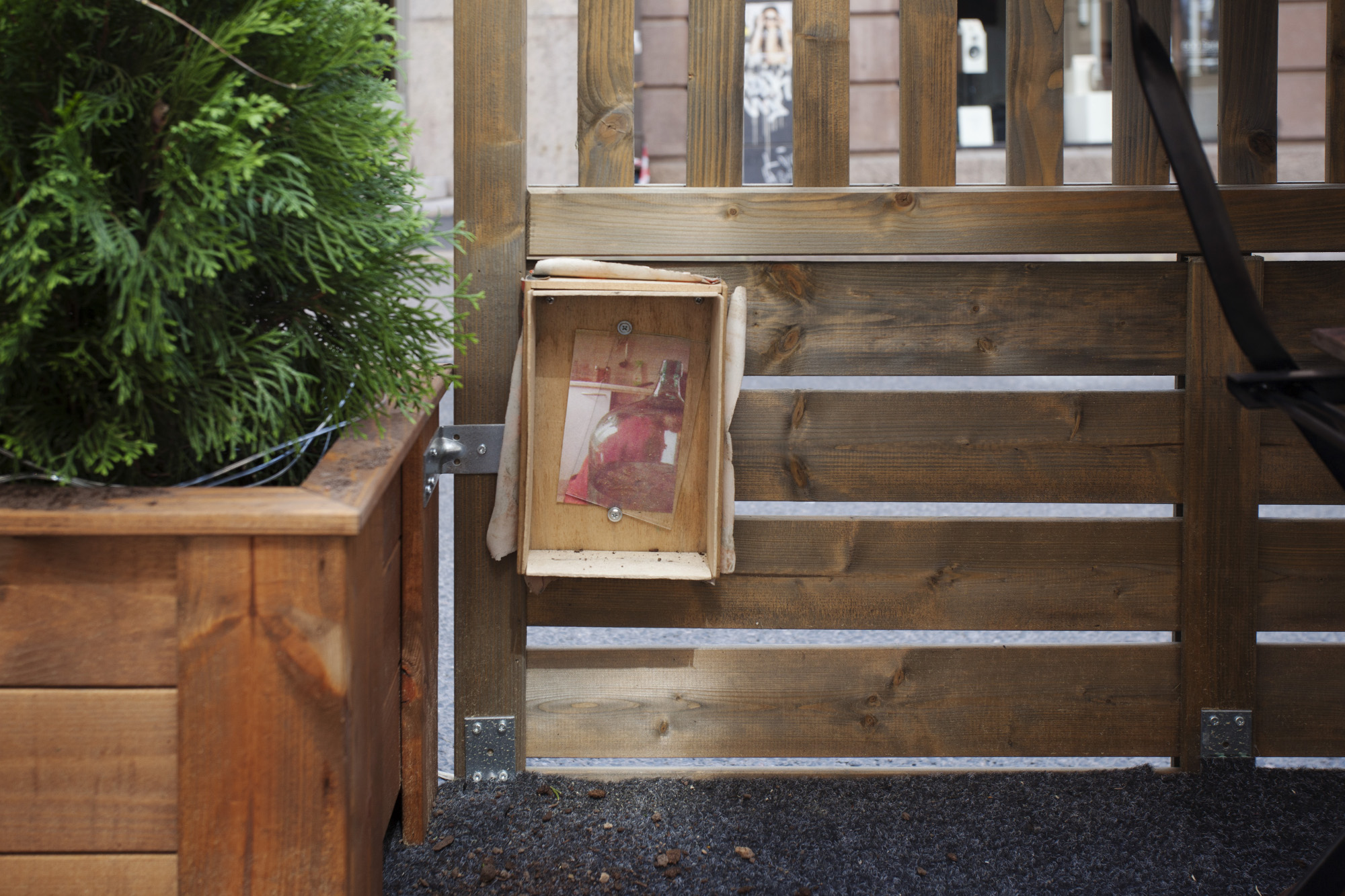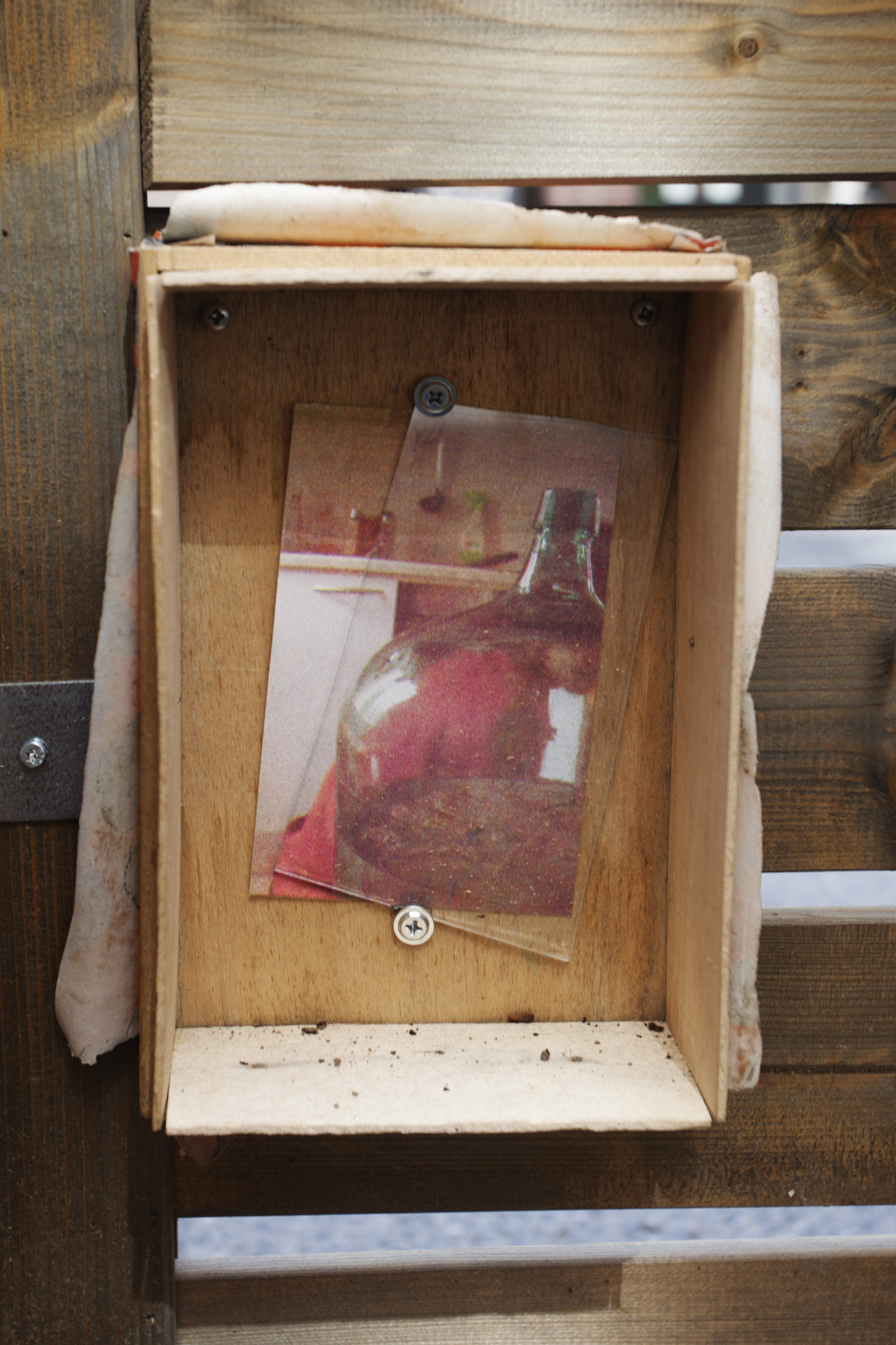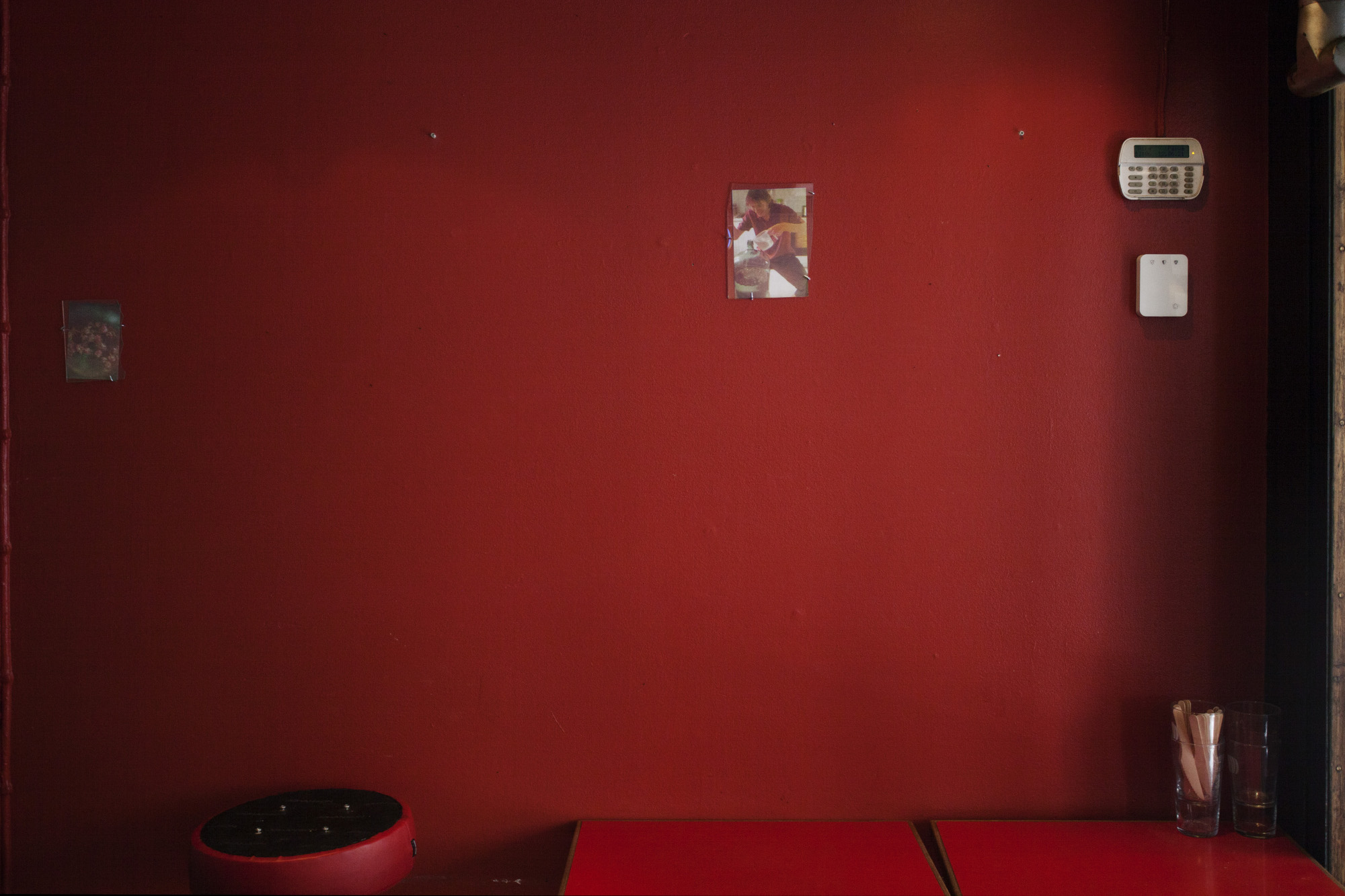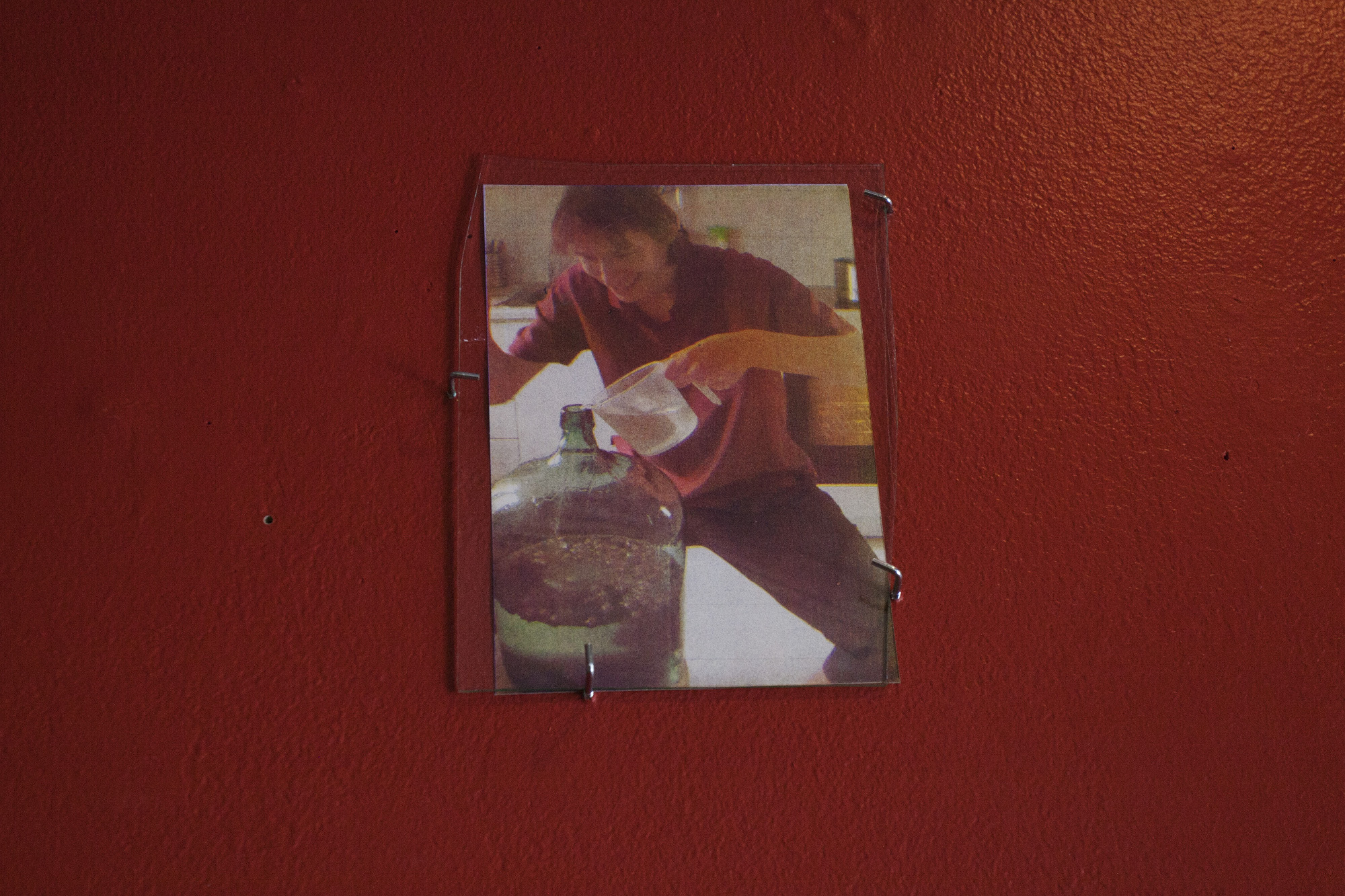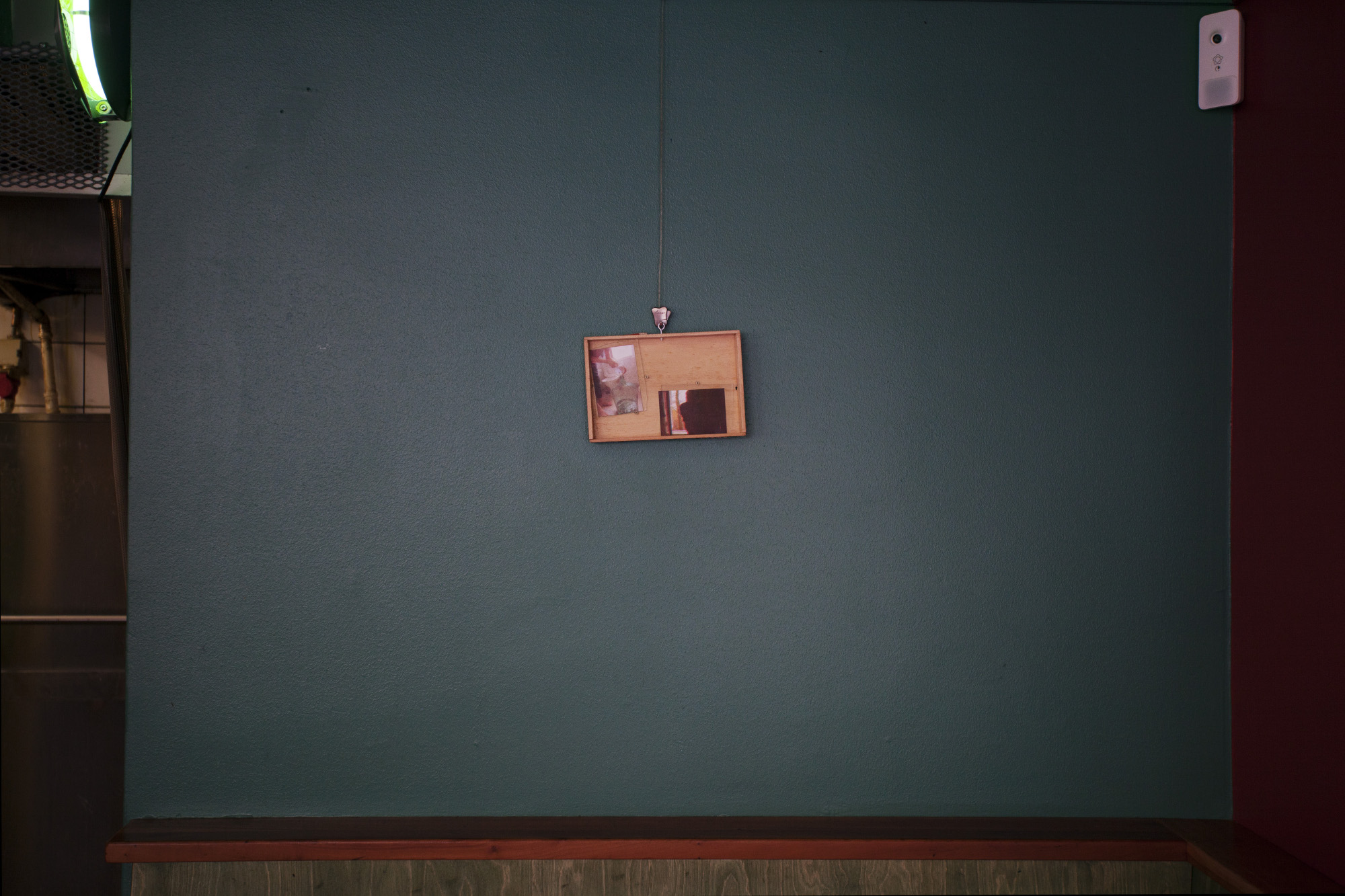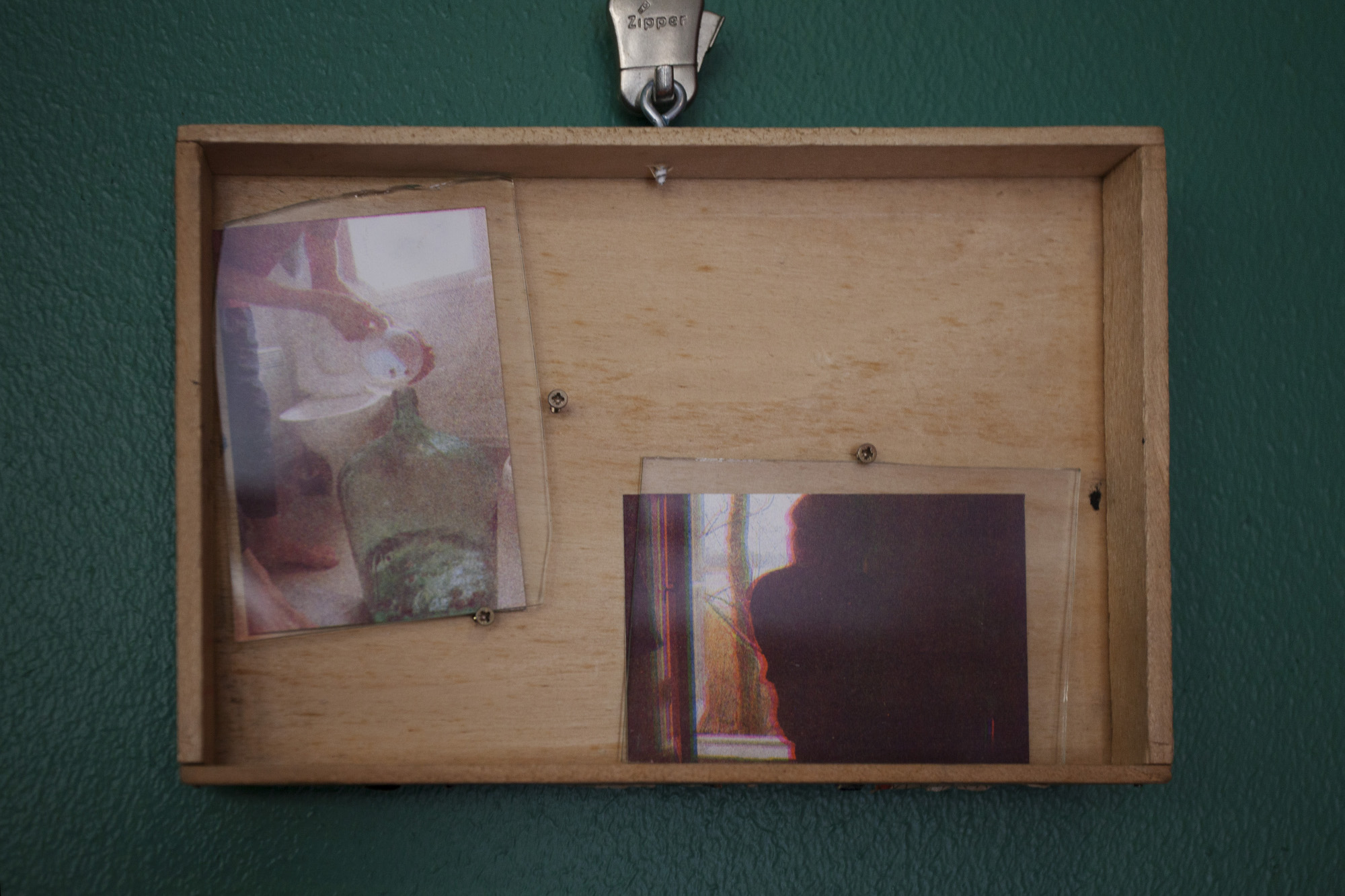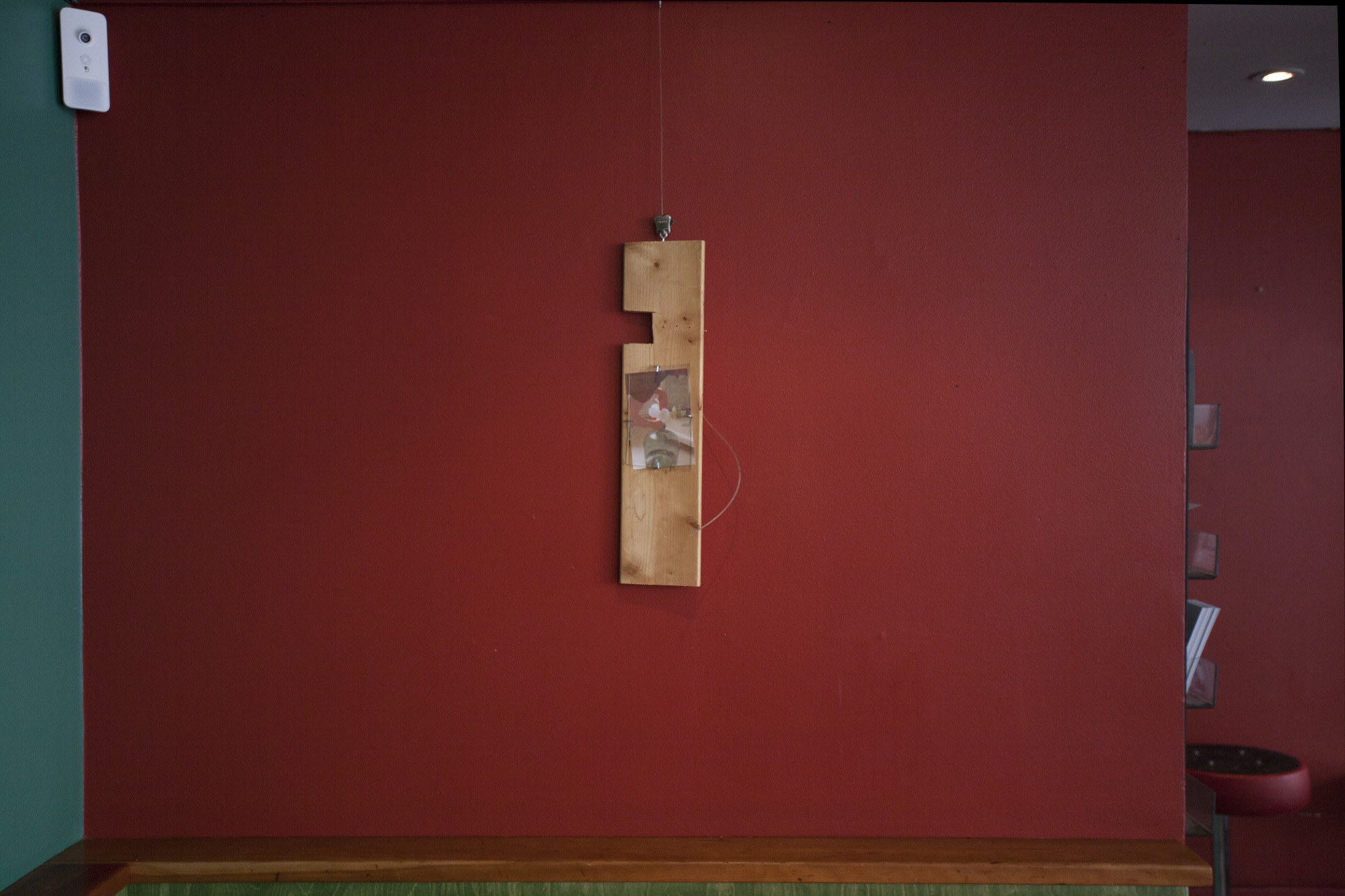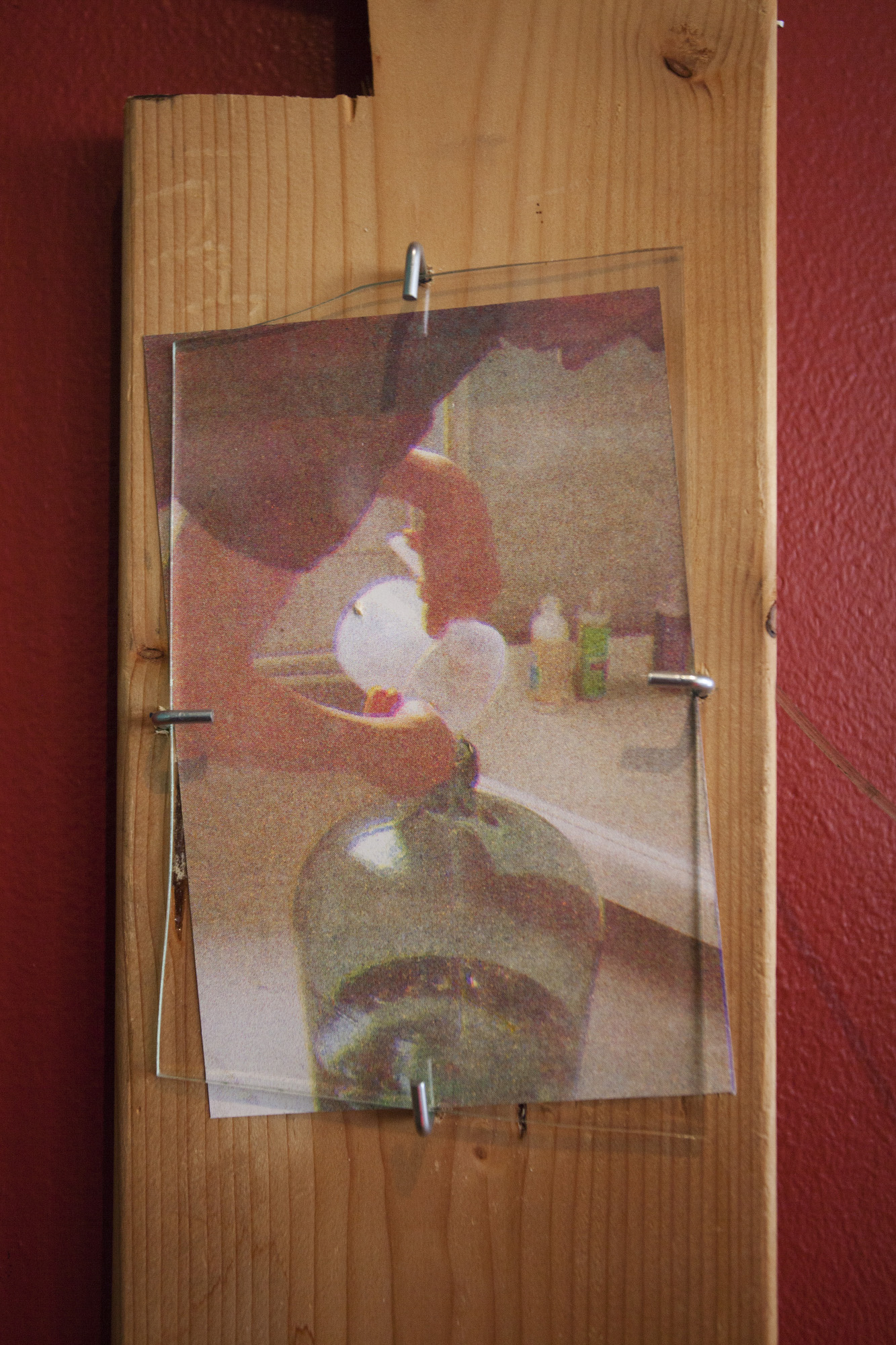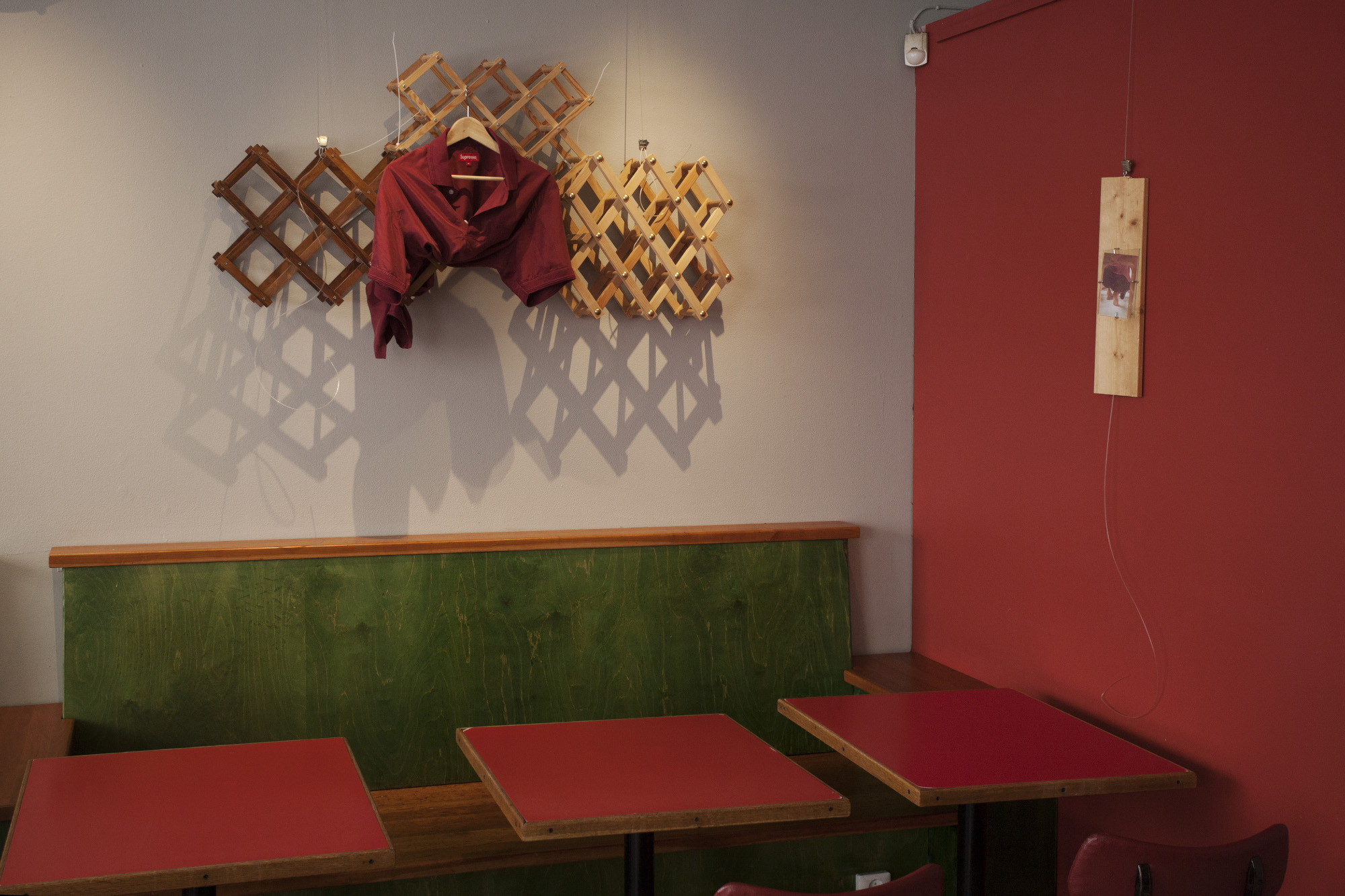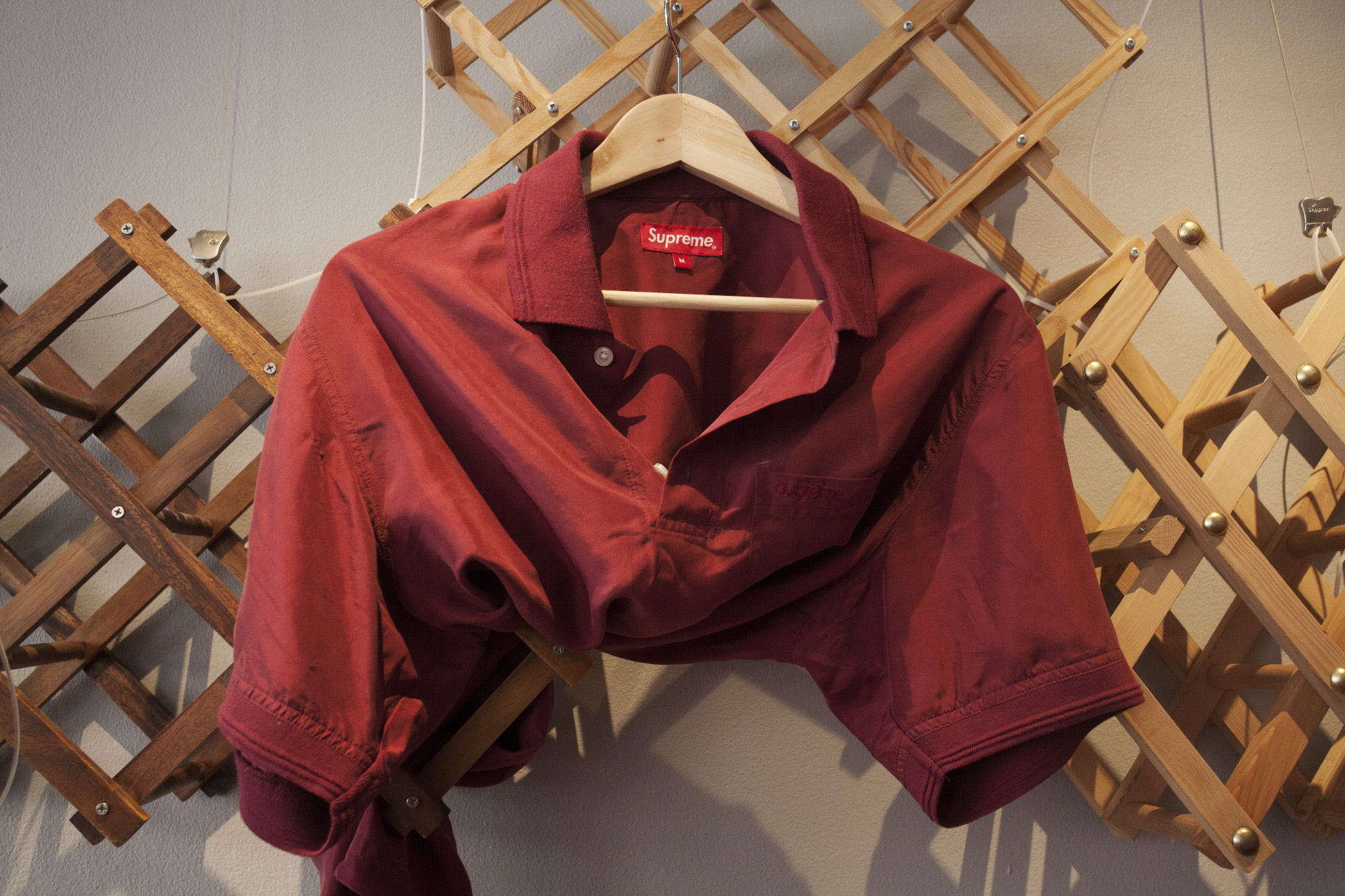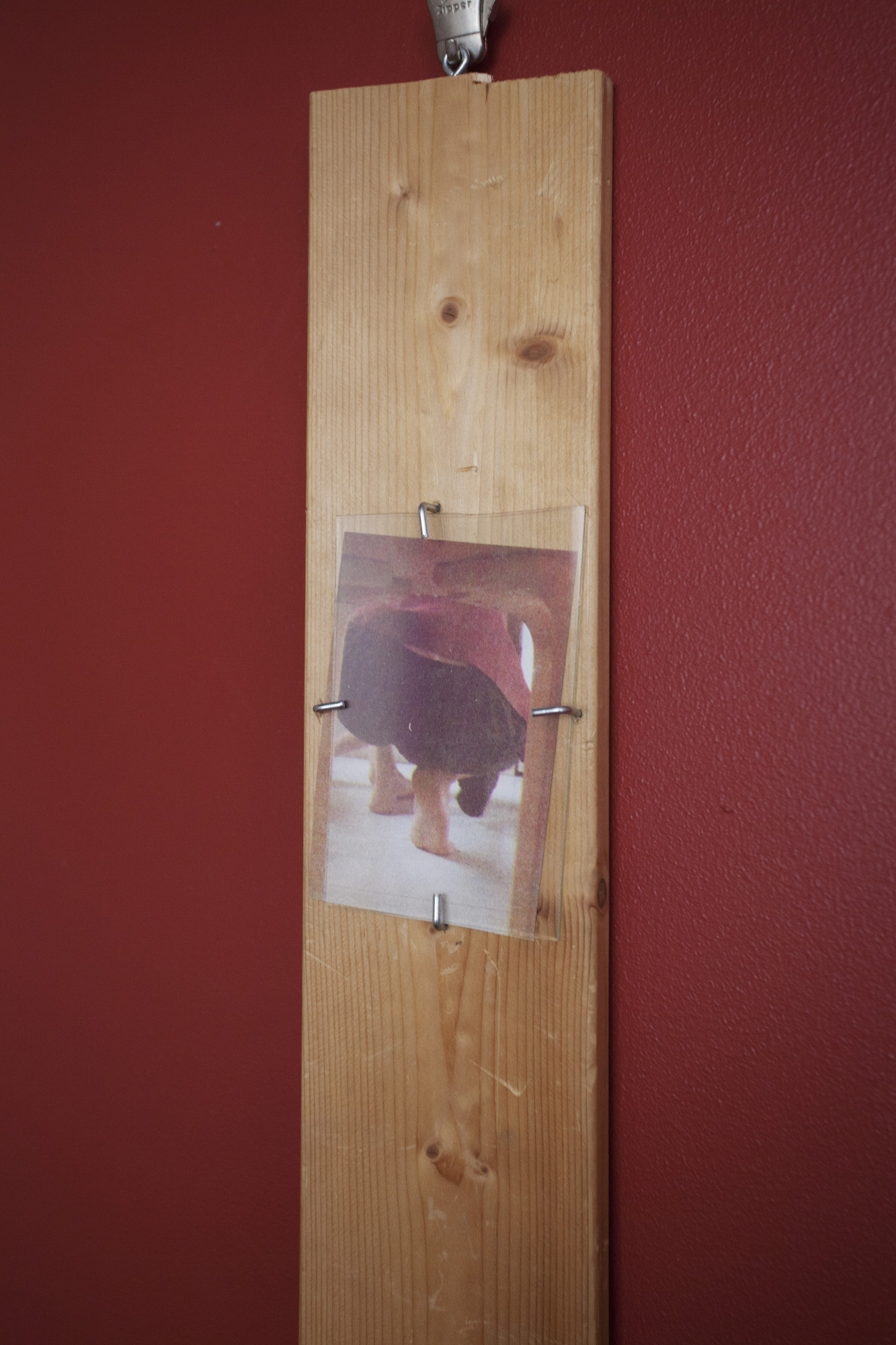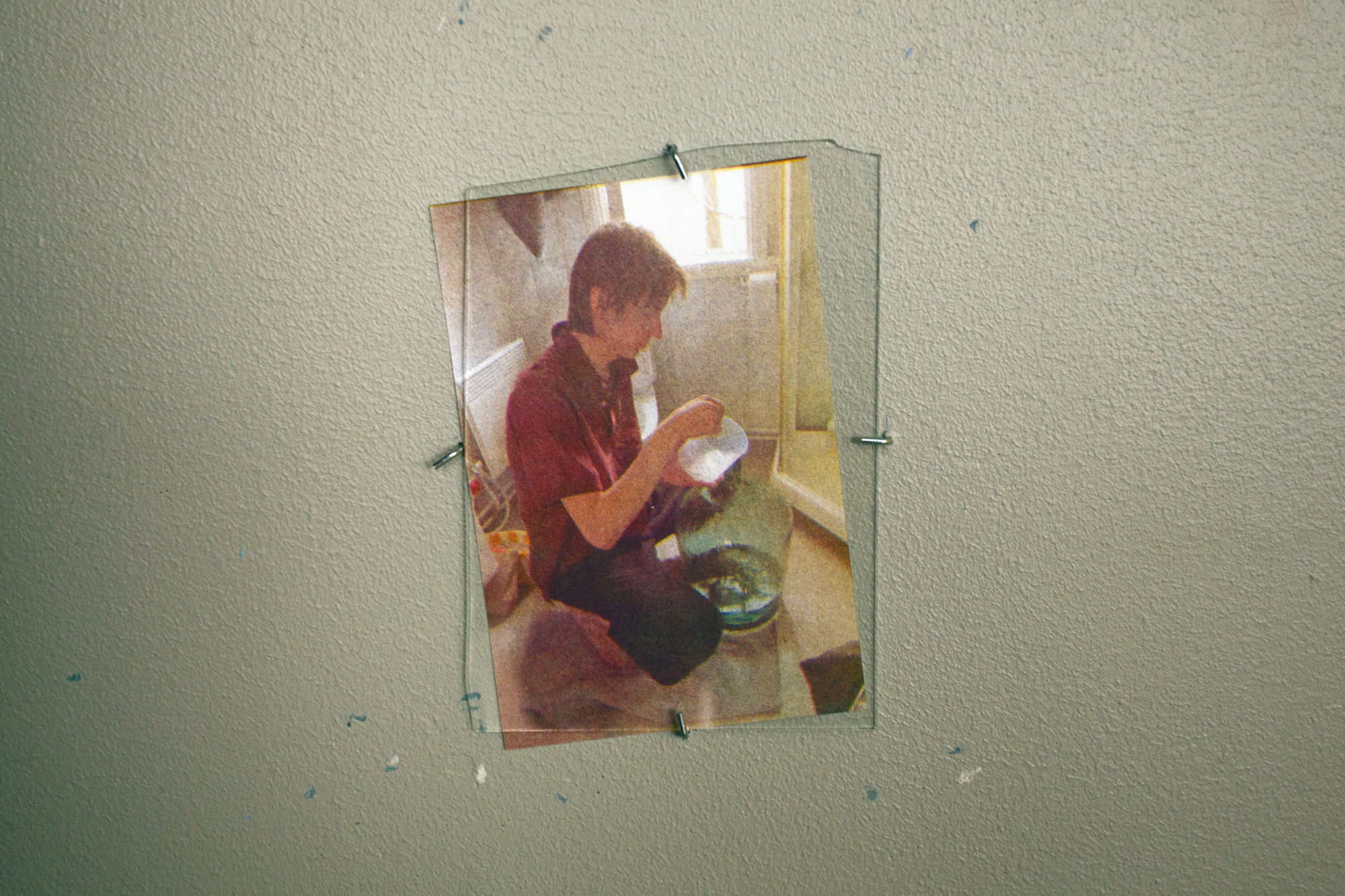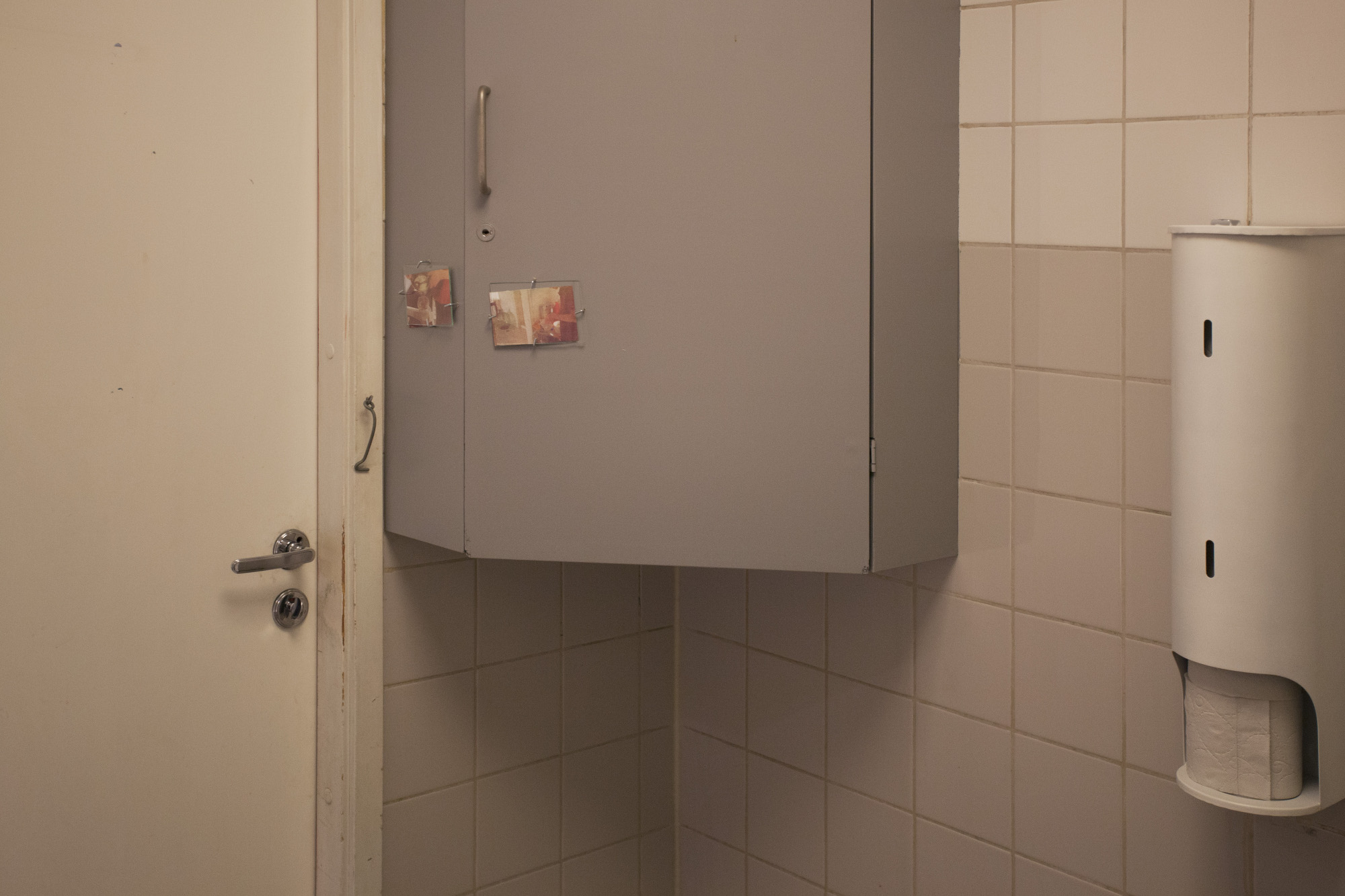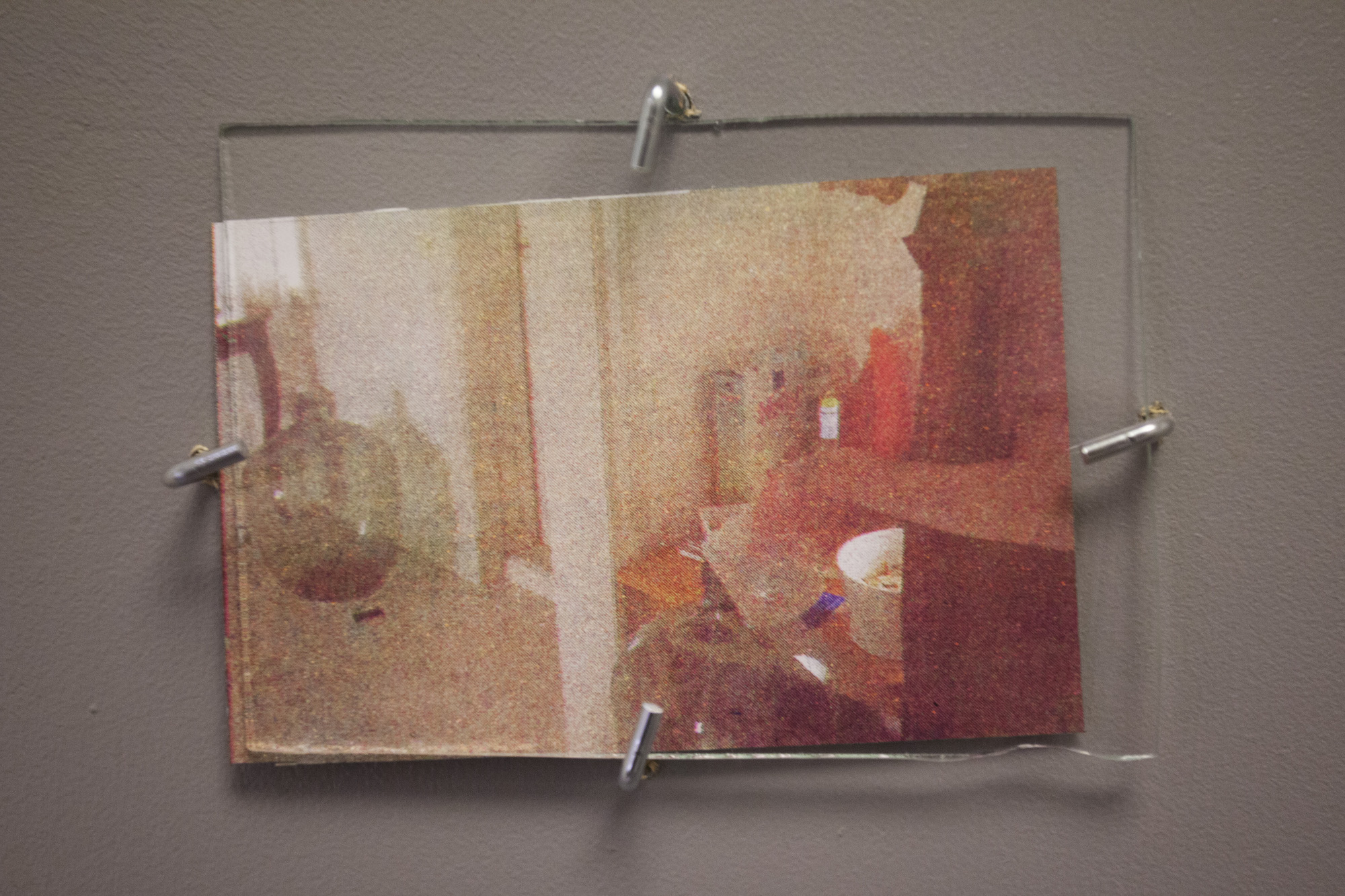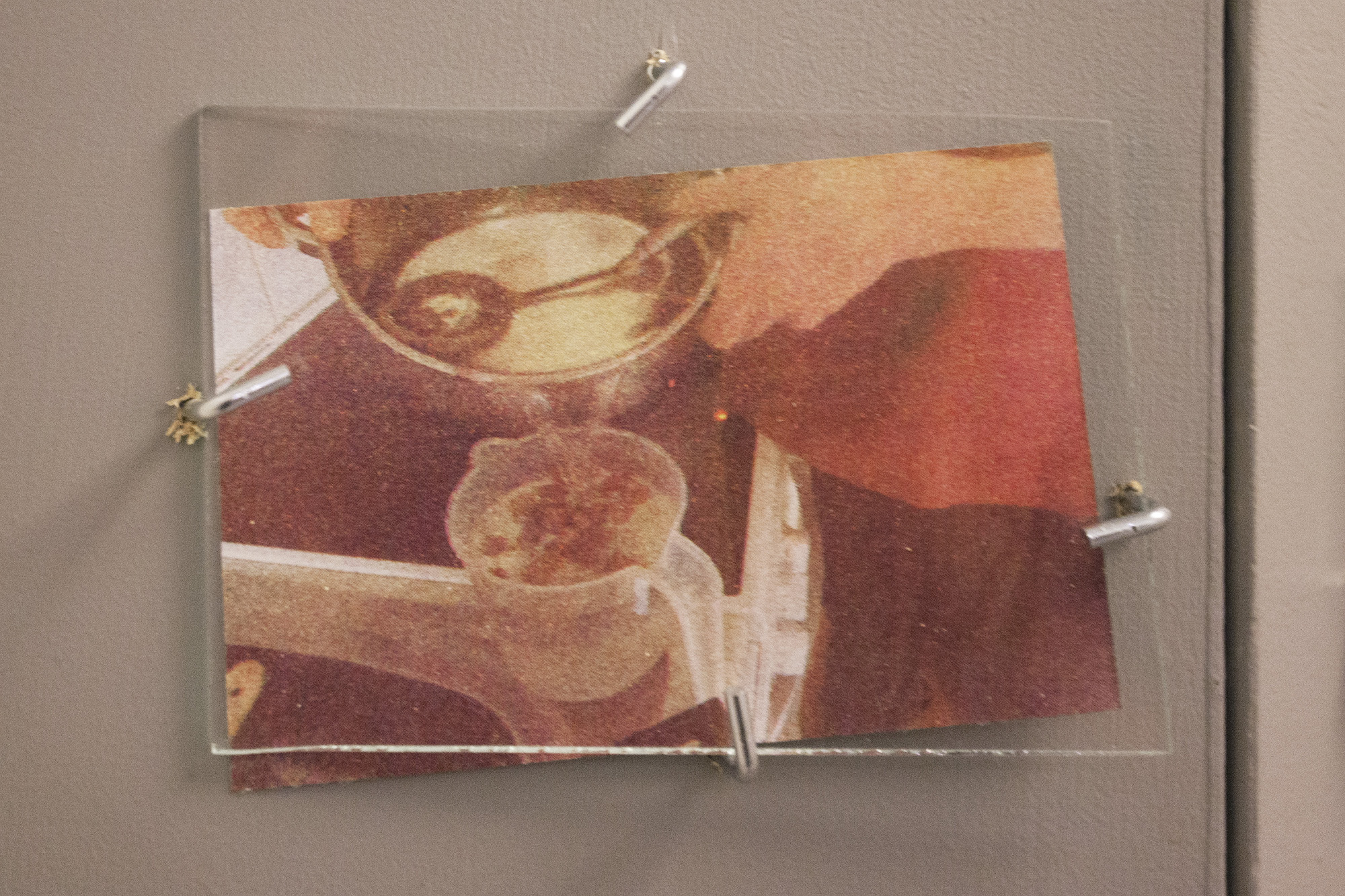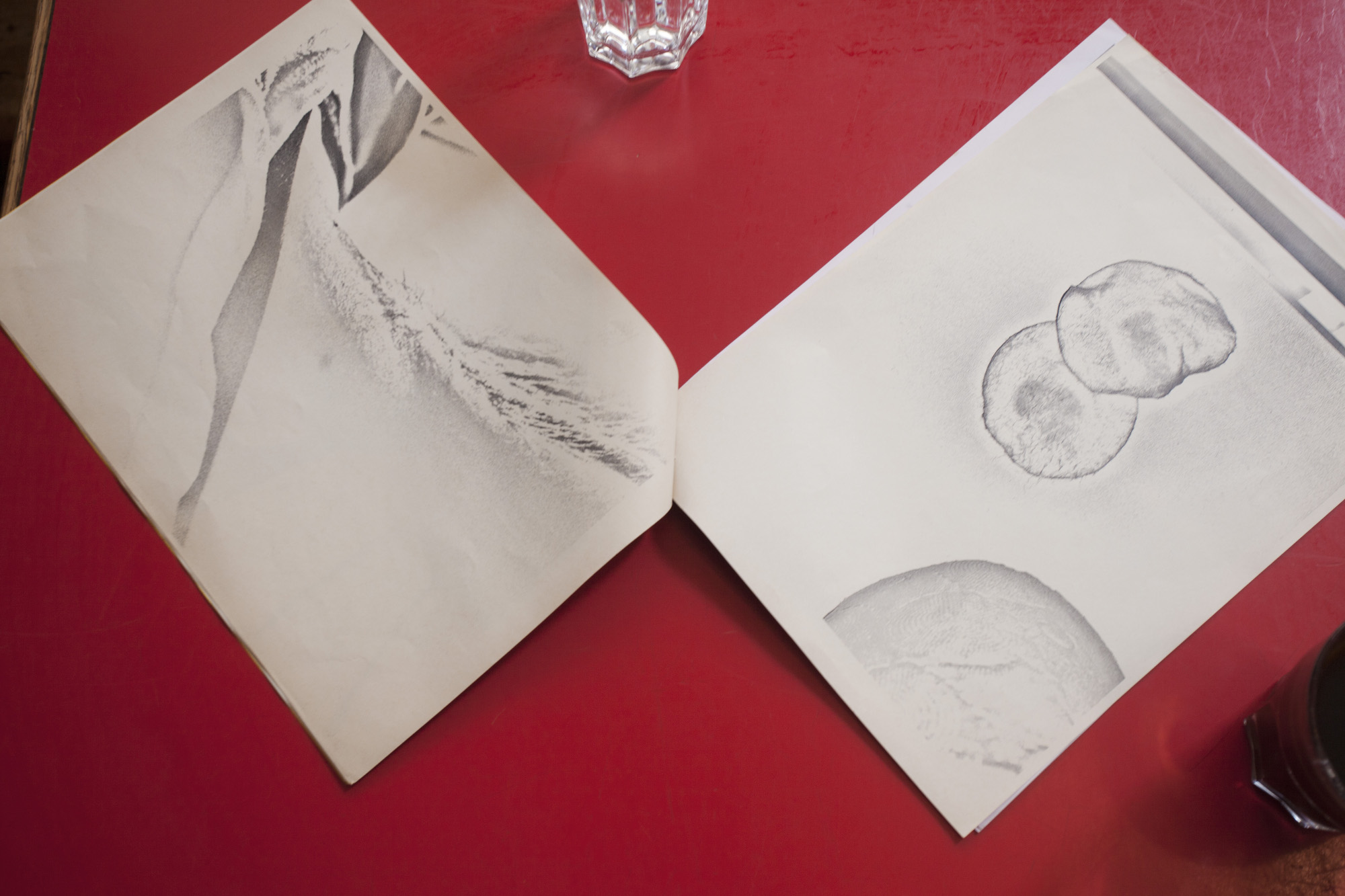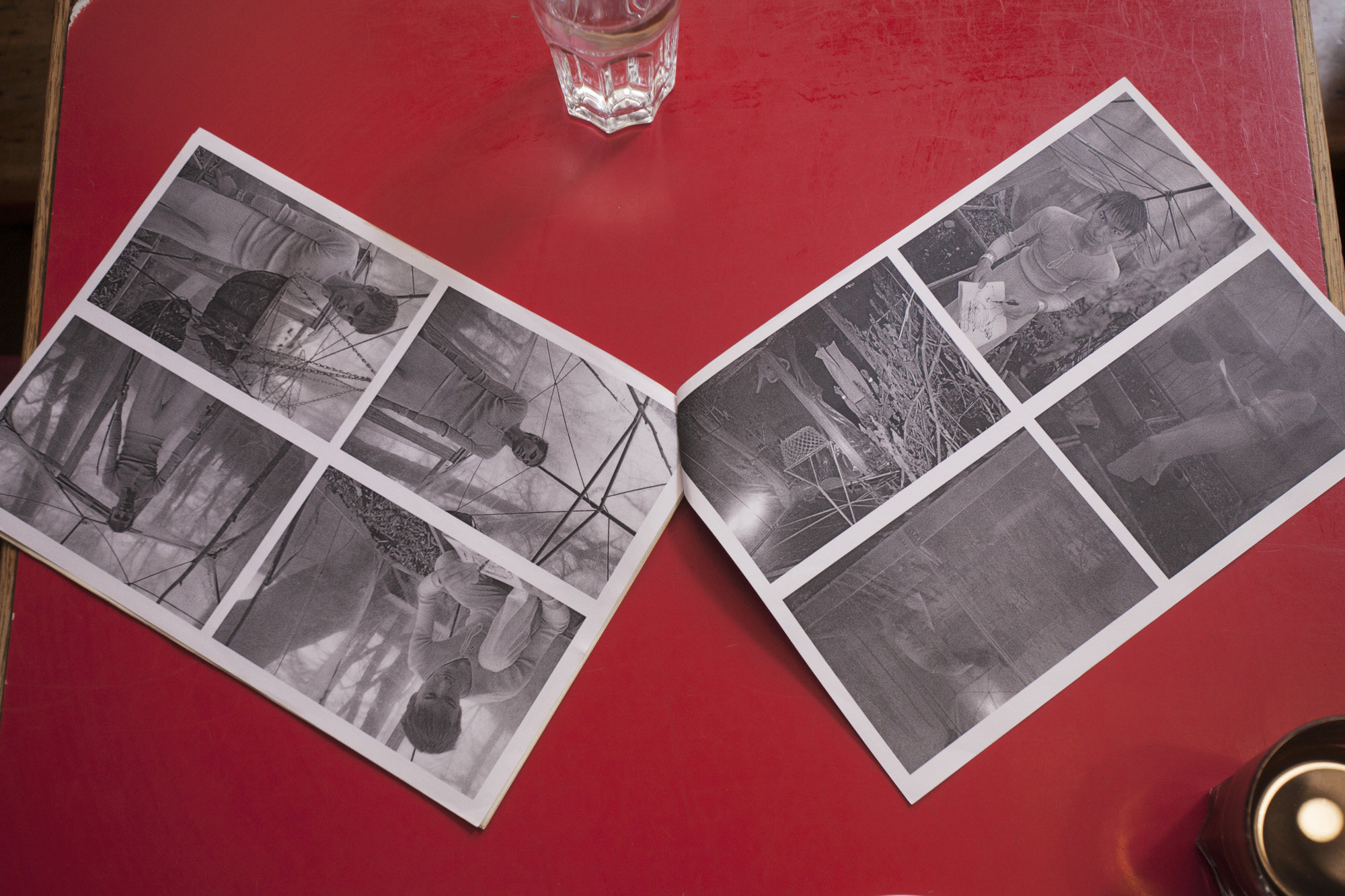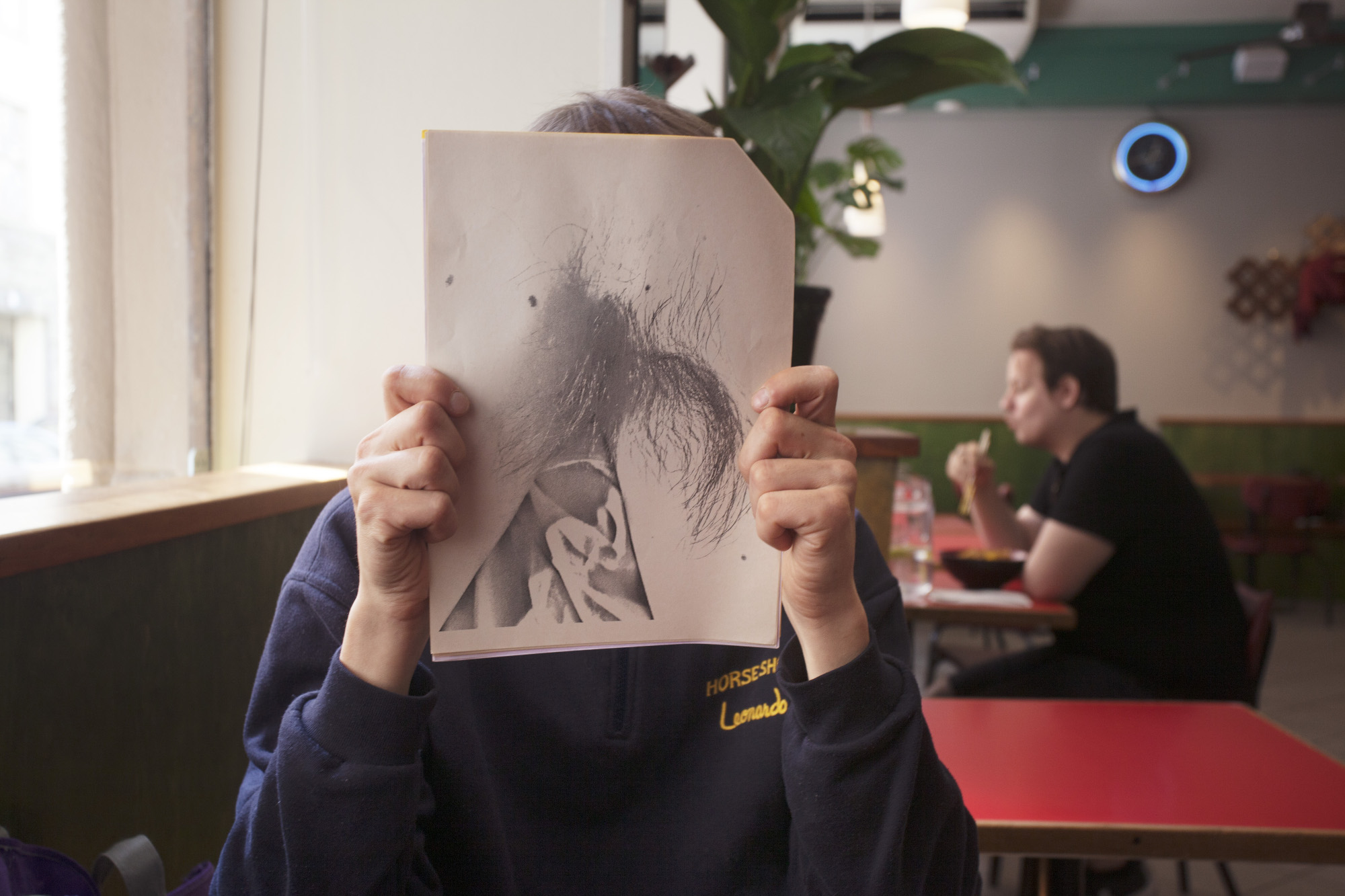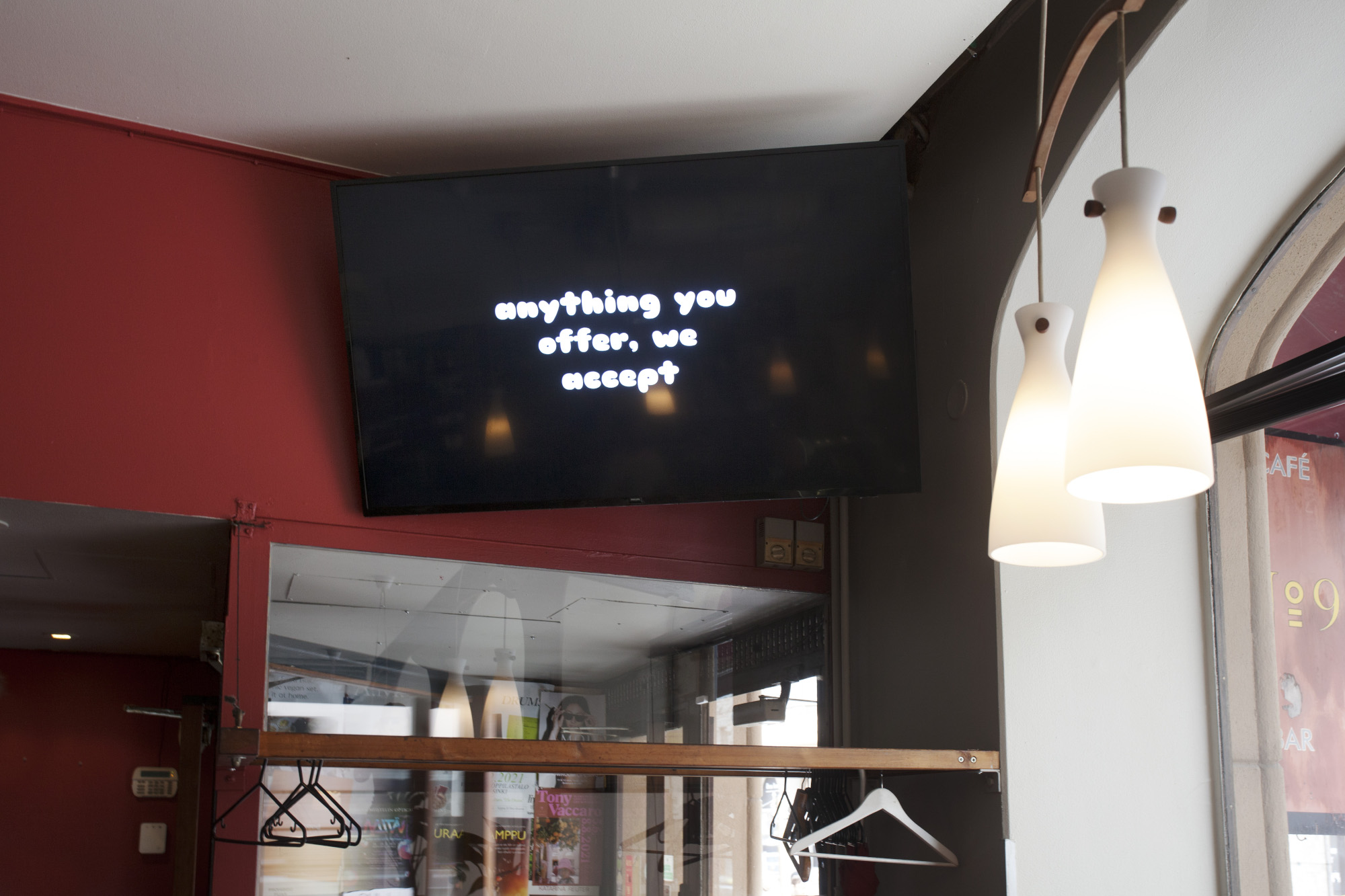 BEBETTON ART INITIATiVE
menu
Apple wine x K.P.
Coffee wines
Plum & aronia wine
Dandelion basic wine
Pine cone natural wine
Elderberry & grape wine
Clower & white wine wine
Sourcherry & island flowers
out of stock: Syringa
Latest updates on our telegram channel!
communiqué
Bebetton is an art initiative by Eeva Rönkä & Jani A. Purhonen, founded in spring 2020 as a test site in conjunction with artist studios of Roihupelto, Helsinki, with the intention of mixing disparate elements. Bebetton functions as a nomadic art space that contemplates what constitutes meaningful work within the art field, and which relations this work enhances.

The first exhibit at Bebetton featured works by two invited artist duos and included a musical streaming event from the temporary exhibition site via website Station of Commons. The exhibition was also made into a radio show, broadcast on local station Lähiradio.

Bebetton spent the summer at HIAP artist residency at Suomenlinna, focusing on wine for a forthcoming publication and palate-sprinkling beveRage adventures around the subject.​